Seven Hundred Shareholders in Six years: Scaling up a CSA
Saturday, 10 November 2012 -
Picadilly Farm
Winchester, NH
Cost:
$25 NOFA members; $30 non-members
We offer CSA shares at the farm, boxed shares delivered to eastern Massachusetts, and shares in collaboration with other farms. We'll describe these (including packing and distribution systems), discuss starting up, finances, CSA administration, marketing, and farm crew management. Tour will describe stewardship practices, equipment, and infrastructure.
Instructors: Jenny and Bruce Wooster started growing together at Appleton Farms in Ipswich, MA, in 2001. Prior to that, Jenny worked on Massachusetts farms, including Allandale Farm, Food Bank Farm, Brookfield Farm, and Waltham Fields Community Farm. Bruce worked with the Seed Savers Exchange (IA), Sunrise Farm (VT), Lands Sake Farm (MA), and New Entry Sustainable Farming Project (MA).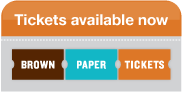 Click here to download and print registration form.
Fall 2012: Running a Successful CSA Workshop Series Series Overview
Community Supported Agriculture (CSA) is a fast growing economic model for making farming businesses financially viable and for providing affordable, quality produce to the community. This workshop series features three successful CSAs in different regions of Massachusetts and New Hampshire who can explain from experience the details of making this creative business model work.
The workshops are led by farmers experienced in running both small and large financially viable CSAs. Presenters will explain the operation of their own farms, and discuss mistakes and triumphs they have made in order to provide guidance to those considering the CSA model for their own farming future.
Workshops will be held partly outside and partly indoors. Be prepared for cold temperatures, and dress in layers.
Important Registration Details
The cost of all workshops is $30, with discounts for NOFA membership and early registration (14 days before the workshop).
Pre-registration is required unless arranged by phone with the organizer, Ben Grosscup, cell: 413-658-5374.
Cancellations will be honored and refunds issued (except $8 processing fee) with notice made within 10 or more days of the workshop. After that, you may designate someone else to attend in your stead, but refunds will not be available.
Carpooling is encouraged, and on your registration form, you'll have the opportunity to be connected with other registrants in your local area who also want to carpool to the workshop.
For info please contact Ben Grosscup, 413-658-5374 or email, ben.grosscup@nofamass.org; put "CSA Workshop" in subject.

View Map of NOFA/Mass 2012 Fall CSA Workshops in a larger map