2023 NOFA/Mass Winter Conference Offered a Vision for a More Cooperative Future
By: Paul Figueroa, NOFA/Mass Communications Director
NOFA/Mass celebrated its 36th Annual Winter Conference last weekend. This year's conference, titled "Cooperative Foodways: Building Our Future Together" featured several dozen panels united behind the theme of building a more cooperative and equitable food system.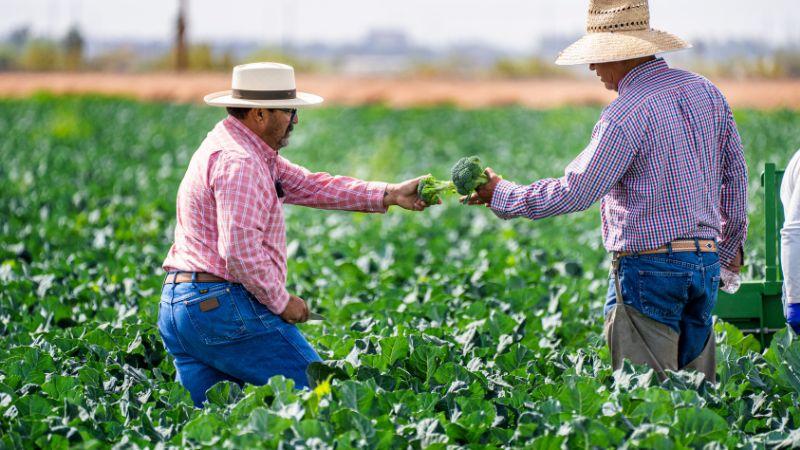 The conference highlighted the important work of regional cooperative farms. Panelists Thildi Tshiguvho, Matt Feinstein, and Jose Isaac Martinez highlighted the experience of an immigrant-led cooperative Riquezas del Campo in Hatfield, and its partners Worcester Roots and the US Federation of Worker Co-Op. They further discussed the efficacy of cooperative farm models for building farmworker power and sustainable farm communities and provided resources for farmers looking to pursue the cooperative model. 
To further emphasize the importance of cooperatives, Josefina Luna, Founder, CFO, and Operations Manager at Cooperative Energy, Recycling, and Organics Cooperative, Inc., and Yania Peralta, Worker/Owner of Equal Exchange spoke of the importance of learning from co-ops to build farmworker power and self-sufficiency. Numerous studies and reports varying in scope from Cornell University to Via Campesina support the arguments made throughout our Winter Conference that farm co-ops provide us with a critical model to improve farmer wages and quality of life, promote sustainability, and implement self-sufficient practices on a wider scale. 
Although not everyone has the opportunity to farm in a co-op, the conference had something for everyone looking to pursue more sustainable, self-sufficient farming and gardening practices. Presenter Sara Davis offered a panel discussion on how raising rabbits can promote self-sufficiency, offering solutions for raising rabbits for various purposes in a small footprint. 
Additionally, the conference provided insights on urban farming, best practices for utilizing native plants, no-till vegetable production, food production strategies adapted for a busy modern schedule, and other practical tips for growers. Presenter Christie Higginbottom offered a panel titled "Tips for Success for Home Gardeners". She stated that being able to "teach folks better ways to produce vegetables for home consumption helps support making us all more self-sufficient" and "would encourage anyone with any space at all to grow things they and their household enjoy to eat." 
Finally, Richard Robinson presented on hoop house construction methods, noting their ability to provide "several months of season extension for growing cold-hardy crops" and noting they are "also ideal for several summer crops including tomatoes and cucumbers, which are big money makers for market farmers". Robinson's presentation is of great use to anyone looking to learn more about hoop houses and their construction process. 
When asked for comment on his experience at the Winter Conference, Robinson said something he loves about the conference is that it's a space where "people come to learn practical skills they can put into practice on their homesteads or farms, even as soon as this Spring…There's nothing I enjoy more than chatting about growing vegetables with other people who grow." Robinson's enthusiasm for the conference was shared by Higginbottom, who exclaimed "Of all the conferences I participate in, this one is right on the top".
If you are interested in the themes mentioned in these panels and find them helpful to your own self-sufficient lifestyle, we will soon have them available for purchase. Stay tuned for updates from NOFA/Mass on how to purchase. Additionally, I invite you to browse our Bulk Order shop to explore the many products we have available for your gardens and farms, time is running out since the Bulk Order runs until February 1st.