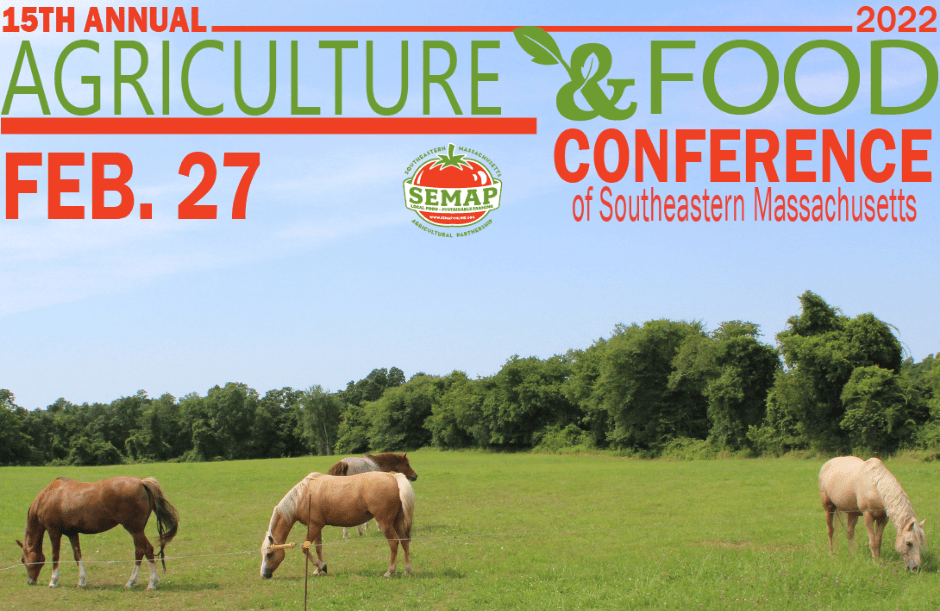 SEMAP: 2022 Agriculture & Food Conference of Southeastern Massachusetts
SEMAP's 15th Annual Agriculture & Food Conference! Farmers, foodies, and agricultural advocates alike are all welcome. Join us for 12 engaging workshops and panels with more than 20 speakers – farmer and academic experts from our region!
Keynote Speaker: Ray Archuleta
We are excited to welcome our keynote speaker, Ray Archuleta. Ray is a farmer, soil scientist, and the founder of the Soil Health Academy.
With over 30 years of experience in soil science at NRCS which led him across the entire country, Ray is an expert on all things soil. Prior to that, Ray served with the Peace Corps in Guatemala as a Livestock Specialist. After his retirement from the NRCS in 2017, Ray founded Understanding Ag, LLC, and Soil Health Academy, LLC, to bring his soil teachings to a wider audience. Ray also owns and operates a 150-acre farm near Seymour, Missouri along with his wife and family.
Tickets will be sold on a sliding scale and you should choose the level that makes sense for you; if cost is still a barrier, scholarships will be available. Please email [email protected] for more information.
Share This Story, Choose Your Platform!