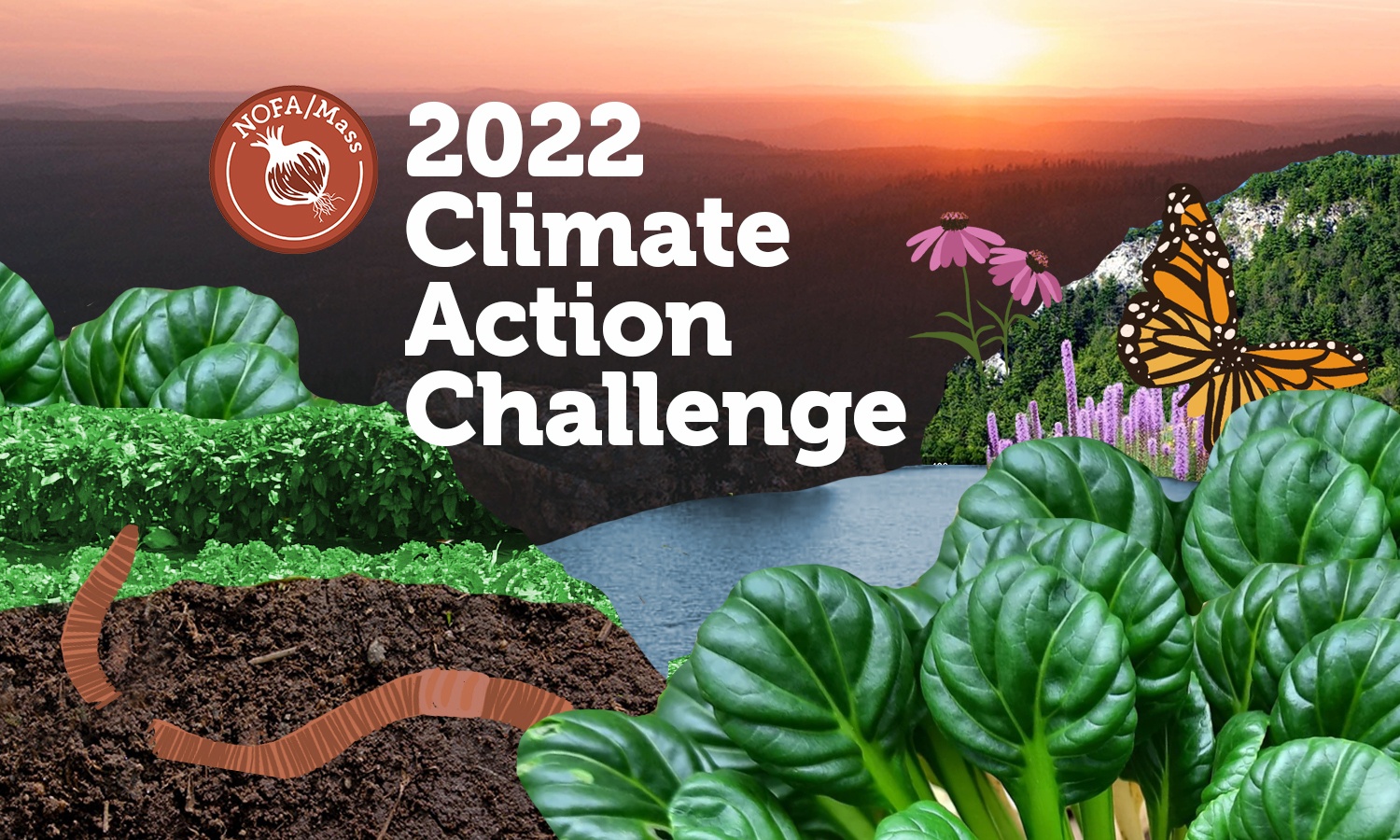 2022 Climate Action Challenge
October 3, 2022

-

October 31, 2022
Collective Action for Climate Justice
The annual NOFA/Mass Climate Action Challenge is an annual invitation to join with our members, staff and board in a month-long journey of collective action and self-education.
YOU are invited to participate in the Climate Action Challenge this October by:
Reading, reflecting upon, and sharing our Climate Action Newsletters and social media posts throughout the month of October.
Joining the discussion and connecting on our NOFA/Mass Facebook group and at a live virtual meeting at the end of the month.
Taking action throughout the month by contacting policymakers, supporting allied climate organizations and collective action campaigns.
Donating toward the Climate Action Challenge goal of $20,000 to support our year-round education and advocacy work at NOFA/Mass.
Share This Story, Choose Your Platform!