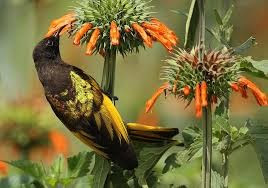 Plant Workshop by Greening Greenfield (in-person)
October 2, 2021 @ 1:30 pm

-

4:00 pm
Saturday, Oct. 2nd at 1:30 to 4 pm
Sign up **by clicking here** (limited to 15 spots)
Join Greening Greenfield to plant a garden at Just Roots Community Farm in Greenfield, MA! Come and learn more about cultivating a successful pollinator garden for bees, butterflies, and other at-risk insects.
Working with plants that support the most at-risk pollinators as identified by Dr. Robert Gegear of UMass Dartmouth, landscape designer Evan Abramson has designed planting plans for various types of gardens–sunny gardens, part shade gardens, sidewalk strips, and wet gardens. Amy Pulley of Wing and a Prayer Nursery has raised the recommended plants and is offering them for sale as kits. We will be planting a "sunny garden" kit and a "sidewalk strip" kit.
Amy Pulley will be present to answer questions and share plant wisdom on October 2.
Just Roots Community Farm has made a commitment to increase native pollinator habitat on their farm to build ecosystem health and improve farm productivity. They have chosen a sunny spot and welcomed our collaboration. Our goal is to improve ecosystem health by building native pollinator habitat, to support Just Roots, and to demonstrate what Wing & a Prayer Nursery's pollinator kits could look like. Just Roots will be using these plants and others to establish additional native pollinator habitat throughout the farm.
Share This Story, Choose Your Platform!