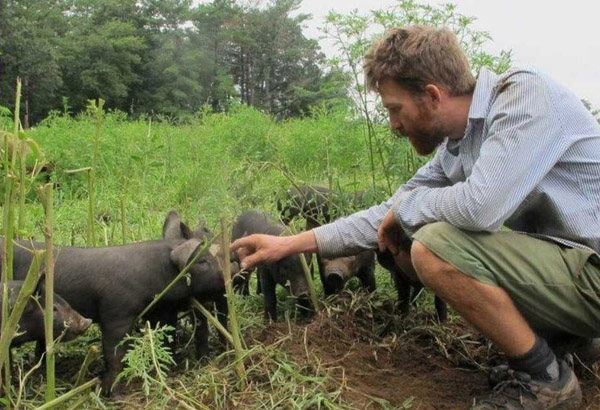 Compaction Mitigation with No-Till Practices
December 14, 2021 @ 6:00 pm

-

7:30 pm

|

Free
Join us online to learn from Freedom Food Farm manager Chuck Currie and Maggie Payne, from NRCS, about the role of minimum tillage and cover crops on compaction mitigation on farm soil. Chuck will give us an overview of his farm where he uses holistic and biodynamic farming principles to raise livestock, grow grain and vegetables for their CSA and farmers market.  Maggie and Chuck will discuss various practices and their effects on compaction. Throughout the event we will: 
Learn about Freedom Food Farm's various tillage reduction strategies

Discuss the effects of soil compaction and mitigation techniques 

Learn about soil health indicators you can measure with simple and low cost tools on your own farm
About Freedom Food Farm:
Freedom Food Farm is a certified organic farm on 88 acres in Raynham, MA, they started in 2012 and focus on growing a sustainable, full-diet year-round for their community. The farm is operated by a small team of dedicated farmers that grow and produce food year-round.
About the project:
The NOFA Conservation Innovation Grant Project, funded by the Natural Resources Conservation Service, is developing a learning community of northeast organic farmers who are integrating reduced and no-till methods currently on their farms, to refine and educate about organic tillage reduction methods. This event is also supported by an Agricultural Soil Health grant from the Massachusetts Department of Agricultural Resources (MDAR) in partnership with American Farmland Trust.

About the Instructors: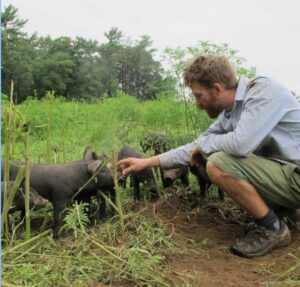 Chuck Currie (he/him) manages the Freedom Food Farm's grain & compost production as well as the livestock. He has farmed for over 15 years and has taught many workshops on organic, regenerative farming in New England.
After completing a B.S. in Plant, Soil, and Insect Science from UMass in 2005, he worked at Red Fire Farm in Granby, MA for three years before starting his own farm in Vermont. After four years farming in Vermont, Chuck moved back to Southeastern Massachusetts with the goal of providing equal access to good food in more urban communities, and to be closer to family and friends. He started Freedom Food Farm in 2012 on leased land in Johnston, RI and moved to the farm in Raynham, MA in 2014.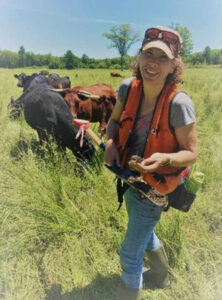 Maggie Payne (she/her) is the State Soil Scientist for Massachusetts USDA Natural Resources Conservation Service (NRCS). After graduating from URI with an M.S. in Environmental Science, she has worked as a soil scientist and soil conservationist for NRCS in Massachusetts and Rhode Island for 15 years. Maggie's work has involved mapping and study of coastal soils and habitats, terrestrial soil carbon sequestration, wetland restoration, and on-farm soil health practices

Notice: Check out the video from our in person event on this topic on the NOFA/Mass YouTube channel
Questions? Contact Sister Dora Miller at dora@nofamass.org.. 
NOFA/Mass provides organic farming/gardening education anytime, anywhere for everyone! 
Driving home from the farmers' market? Call in and put the workshop on speakerphone so you can listen while you drive. 
Cooking dinner with the delicious products from your farm? Bring your laptop into the kitchen so you can watch while you cook. 
Hanging out with your co-apprentices after a long day in the field? Take an hour to watch and participate in the workshop and discuss after. 
Can't make it? We will record as many workshops as possible and archive them on the NOFA/Mass YouTube Channel
 
Our online webinar series has two main goals: 
Provide high quality, high level organic farm and garden education that is easily accessible to everyone – all for FREE! 
Introduce new and experienced growers to topics relating to farm management 
That will increase efficiency, profitability, soil health, food nutrition and quality of life for all communities.
Share This Story, Choose Your Platform!