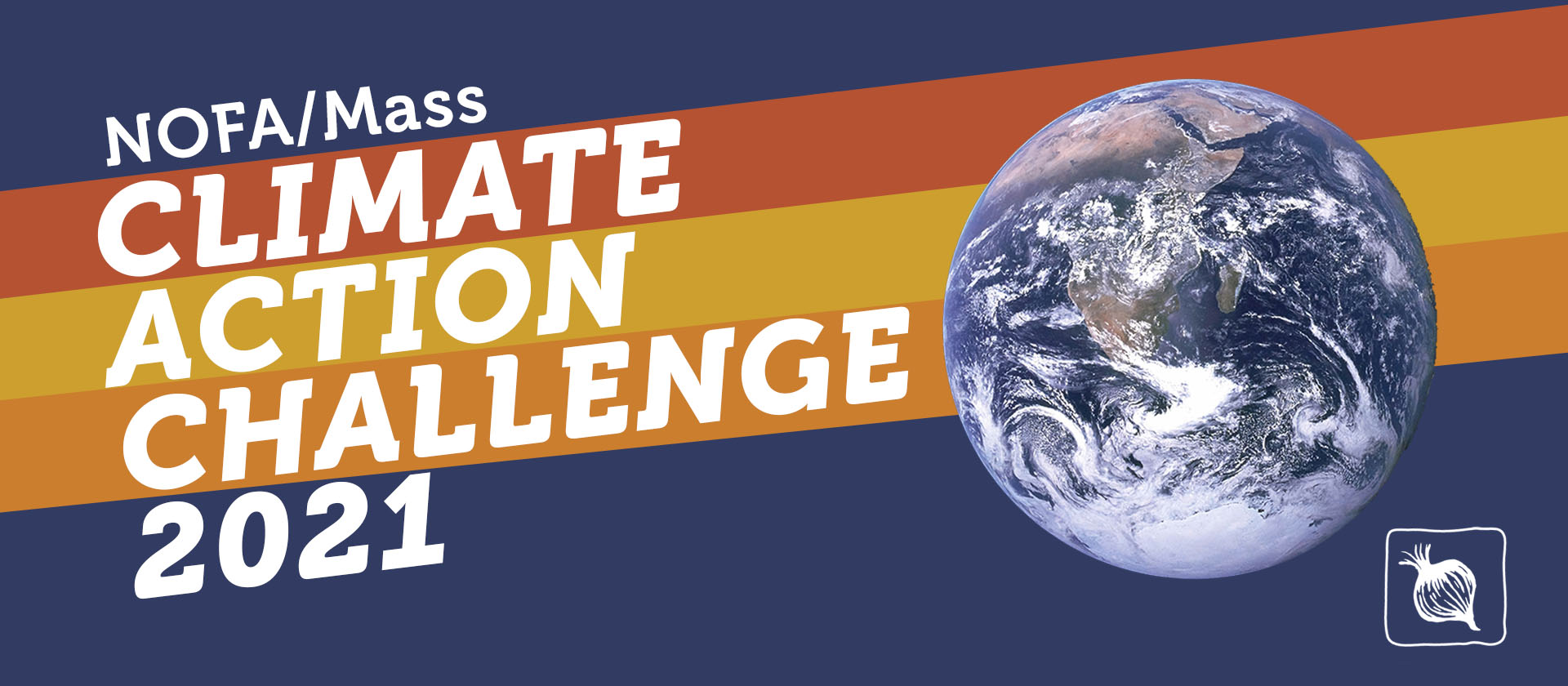 NOFA/Mass Climate Action Challenge 2021
October 1, 2021

-

October 31, 2021
The climate crisis is becoming a more widely recognized threat each day. With weather extremes impacting food crops, wild habitats, and growing conditions for every living thing on the planet, we are at the crucial time in history when widespread education and corrective action is critical. 
NOFA/Mass educates about and advocates for environmentally friendly agricultural practices that can benefit individuals, communities and the planet. This October we are taking it up a notch and shining a spotlight on three of the core topics that we work on year-round, in relation to our changing climate: Soil Health, Pollinator Protection and Conscious Consumerism. 
About the Challenge 
Throughout the month of October, we will be sharing how food and agriculture are intrinsically entwined with our climate, what problems farmers, nature lovers and consumers are facing due to a changing climate, and how we can work together to make headway on these problems. 
If you're ready to share the responsibility of educating about and advocating for these issues, we challenge you to take action and support these efforts this month–and beyond. 
Some ways that you can support the NOFA/Mass Climate Action Challenge: 
Educate

 yourself and your network about the link between agriculture and the climate crisis by engaging with our informational social media posts, emails and articles. (Read, like and share!)

 

Adjust

 a few of your daily routines to be part of the solution. (We'll make some suggestions!)

 

Advocate

 for policy changes that support our farmers and our climate. (We'll show you how!)

 

Donate

 to NOFA/Mass so that we can continue to educate and advocate for all of us. (Any amount helps us reach our $20,000 fundraising goal!)

 
Learn more about the challenge here.
Share This Story, Choose Your Platform!