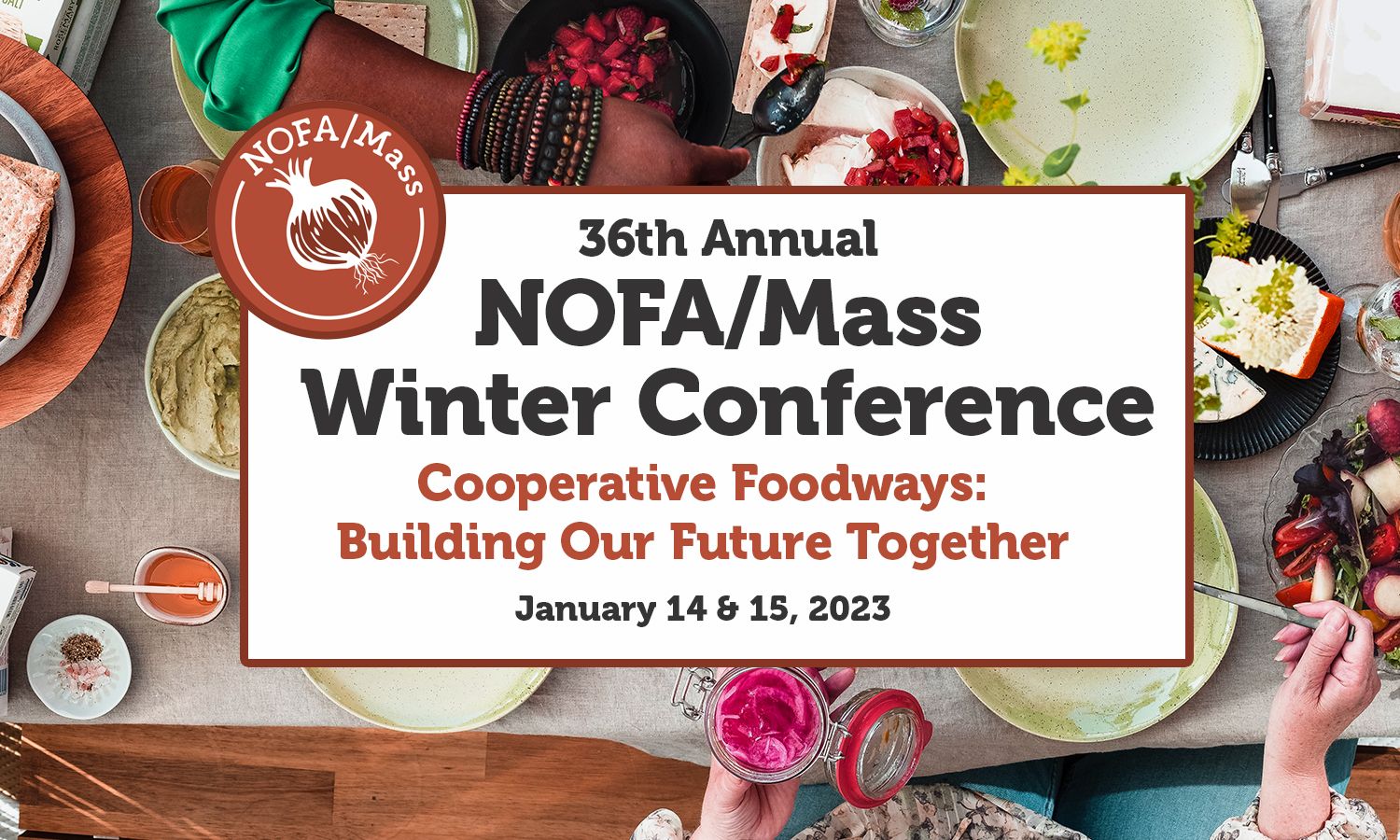 NOFA/Mass Winter Conference
Join us for the 36th annual NOFA/Mass Winter Conference! Connecting farmers, gardeners, homesteaders, educators, and environmentalists to share resources and ideas to grow our vibrant organic community.
9:00am-6:30pm on Saturday January 14th, Worcester State University in Worcester, MA and online.
9:00am-5:30pm on Sunday January 15th, online only.
We are excited to come together around this winter's theme, "Cooperative Foodways: Building Our Future Together" with this year's keynote speaker, Ira Wallace, author and worker/owner of the cooperatively managed Southern Exposure Seed Exchange in Central Virginia.
30+ Farming, Gardening and Food Systems Workshops

Free Soil Health Consultations – more info here

Community Seed Swap

Racial Equity Caucus Discussions

Details on the NOFA Tri-State Bulk Order

Silent Auction
Full Scholarships Available
Registration open now. More details here.
Share This Story, Choose Your Platform!