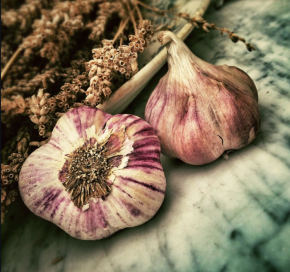 Online Soil Health Field Day at Freedom Food Farm
November 9, 2020 @ 7:00 pm

-

8:30 pm

|

Free
Join us for a virtual tour of Freedom Food Farm in Raynham, MA to learn from farm manager Chuck Currie and guest presenter Julie Fine, from Johnnys Seeds, about cover crops and cover crop strategies for no-till farms. We'll see videos of his farm where he uses holistic and biodynamic farming principles to raise livestock, grow grain and vegetables for their CSA and farmers market. We will see chuck demonstrate how they plant their garlic into a live cover crop of oats and field peas. Julie and Chuck will discuss various cover crops and methods to get the most benefit for a variety of conditions and crops.
Freedom Food Farm is a certified organic farm on 88 acres in Raynham, MA, they started in 2012 and focus on growing a sustainable, full-diet year-round for their community. The farm is operated by a small team of dedicated farmers that grow and produce food year-round.
Agenda:
7:00pm – Welcome and Introductions
7:10pm – Virtual Farm Tour and Garlic Planting Demo
8:00pm – Cover Crops Questions & Answers
8:30pm – Wrap Up & Thank You
Instructors:
Chuck Currie manages the Freedom Food Farms grain & compost production as well as the livestock. He has farmed for over 15 years and has taught many workshops on organic, regenerative farming in New England. Chuck studied biochemistry and chemistry for two years at UMass Amherst before taking a sustainable agriculture course, visiting a small farm run by someone not much older than him, and instantly realizing he had wanted to be a farmer his entire life. After completing a B.S. in Plant, Soil, and Insect Science in 2005, he worked at Red Fire Farm in Granby, MA for three years before starting his own farm in Vermont. After four years farming in Vermont, Chuck moved back to Southeastern Massachusetts with the goal of providing equal access to good food in more urban communities, and to be closer to family and friends. He started Freedom Food Farm in 2012 on leased land in Johnston, RI and began leasing the farm in Raynham, MA in 2014.
Julie Fine works for Johnnys Seeds as the Territory Sales Representative for the Northeastern U.S. and is based in Massachusetts. In 2018 she earned her M.S. in plant and soil science from the Stockbridge School of Agriculture at UMass Amherst. Her research focused on integrating cover crops into no-till sweet corn production. As the field production manager at the UC Santa Cruz farm and Center for Agroecology and Sustainable Food Systems, she taught organic farming and gardening from 2004 to 2007. She worked on a number of small farms in Massachusetts, New York, California, and New Zealand from 1998 to 2004.  Julie loves to be out in the field, applying agricultural research to discussions of soil health, cover crops, vegetable varieties, and production practices.
About the Conservation Innovation Grant Project:
This event is part of the NOFA Conservation Innovation Grant Project, funded by the Natural Resources Conservation Service, which is developing a learning community of northeast organic farmers who are integrating reduced and no-till methods on their farms, to refine and educate about organic tillage reduction methods.
More Info:
For questions contact Doug Cook, Education Events Coordinator, at Doug@nofamass.org or 603-969-8195
Share This Story, Choose Your Platform!