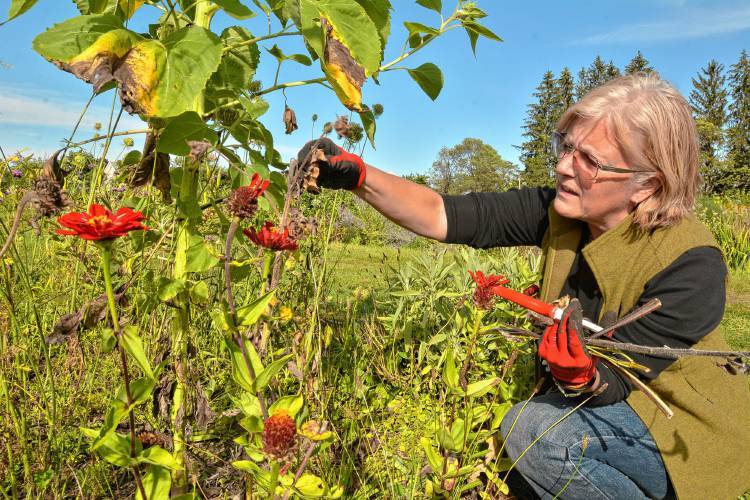 Outdoor Pollinator Talk by Larri Cochran, Master Gardener & Horticulturalist (Westhampton, MA)
September 8, 2021 @ 5:30 pm

-

7:30 pm
Grown in Westhampton and the Westhampton Public Library are hosting an outdoor pollinator talk with Master Gardener & Certified Horticulturalist Larri Cochran. Her talk will focus on using host plants in pollinator gardens as well as explaining the importance of providing plants for pollinators year-round. In addition, while at the event, you can see the progress that has been made on the many garden plots all around the library and get inspired to add a few new plants to your garden.
Larri Cochran co-directs the Northampton Community Garden and is currently president of the Western Massachusetts Master Gardener Association. She is a certified horticulturalist and Landscape for Life Trainer. In addition, she offers consulting & design services for sustainable gardens and habitats which support pollinators and other native animal species.
This free event, co-hosted with the Westhampton Library and Grown in Westhampton, is sponsored by the Friends of the Westhampton Library Lyn Keating Programing Fund. This event will be hosted September 8th at 5:30 pm.
To attend, please register by emailing Westhampton@cwmars.org
Share This Story, Choose Your Platform!