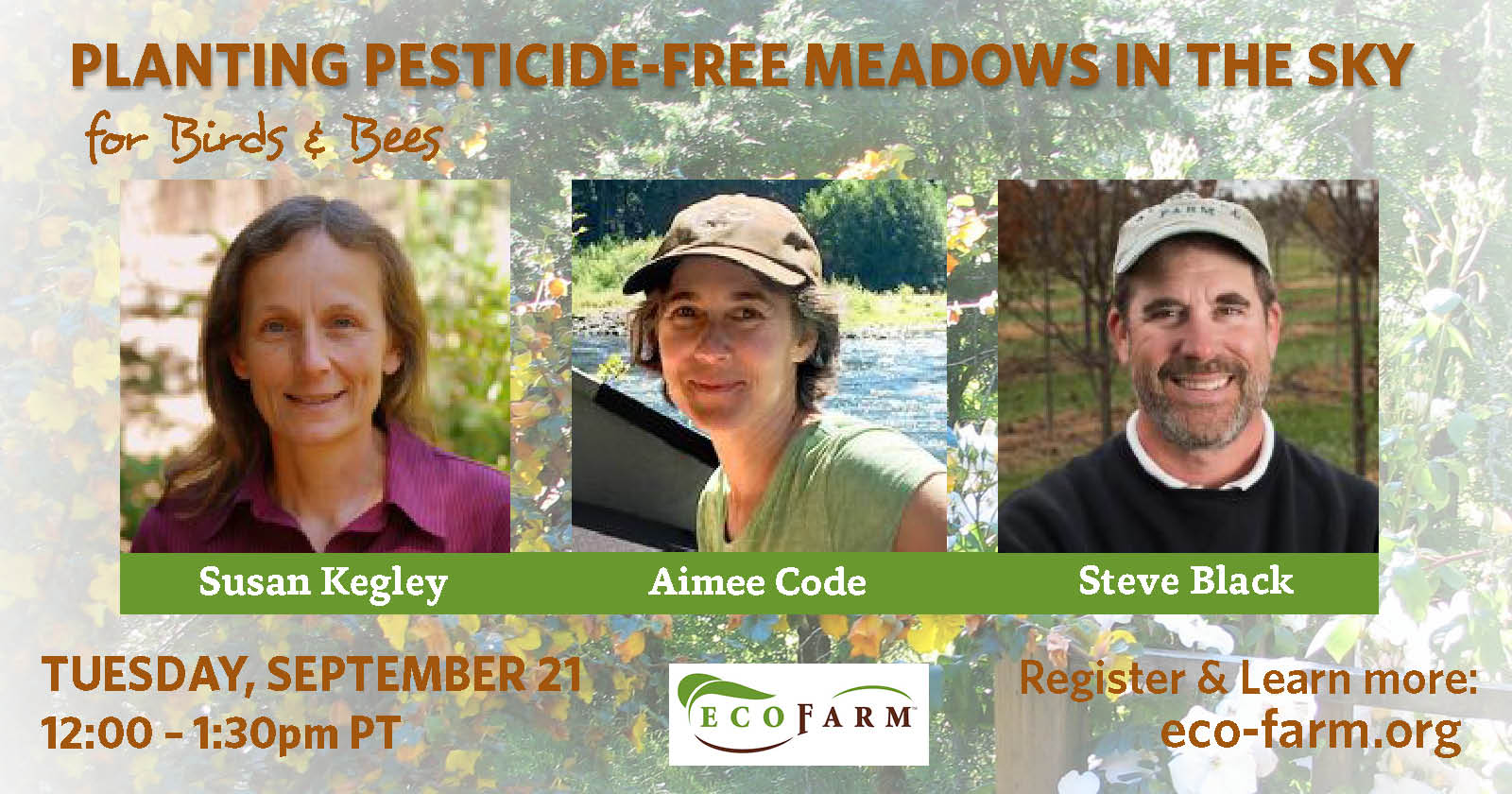 Planting Pesticide-Free Meadows in the Sky for Birds & Bees
September 21, 2021 @ 12:00 pm

-

1:30 pm
Flowering trees provide acres of elevated forage and habitat for honeybees, beneficial insects, and birds. But did you know that most flowering trees from nurseries and brokers are pre-treated with Synthetic Systemic pesticides and fungicides before retail? You may be surprised to learn that 100% of citrus trees sold in California are required to be pre-poisoned with neonicotinoids before sale, rendering the flowers harmful to pollinators. Neonics and other Systemics are effective marketing tools but have contributed greatly to the decline of insect and bird life due to lax regulatory agencies and little to no oversight in the field. The good news is organic tree saplings, raised in healthy, living soils by regenerative means, have no need for Systemic Poisons. Learn from Susan Kegley, PhD Chemist and owner of Bees N Blooms Organic Farm, and how she raises several species of flowering tree saplings to house and feed insects and the hungry birds that eat them. Hear from Steve Black of Raemelton Farm about his organic flowering tree sapling operation. And listen to Aimée Code of Xerces Society discuss Synthetic Systemic agricultural chemicals that are harming pollinators. Each presenter will demonstrate how Systemic-free soils and organic practices are the best way to support thriving birds and native pollinators.
Tuesday, September 21
12 – 1:30pm PT
Go here to register: https://eco-farm.org/news/planting-pesticide-free-meadows-sky-birds-bees
Share This Story, Choose Your Platform!