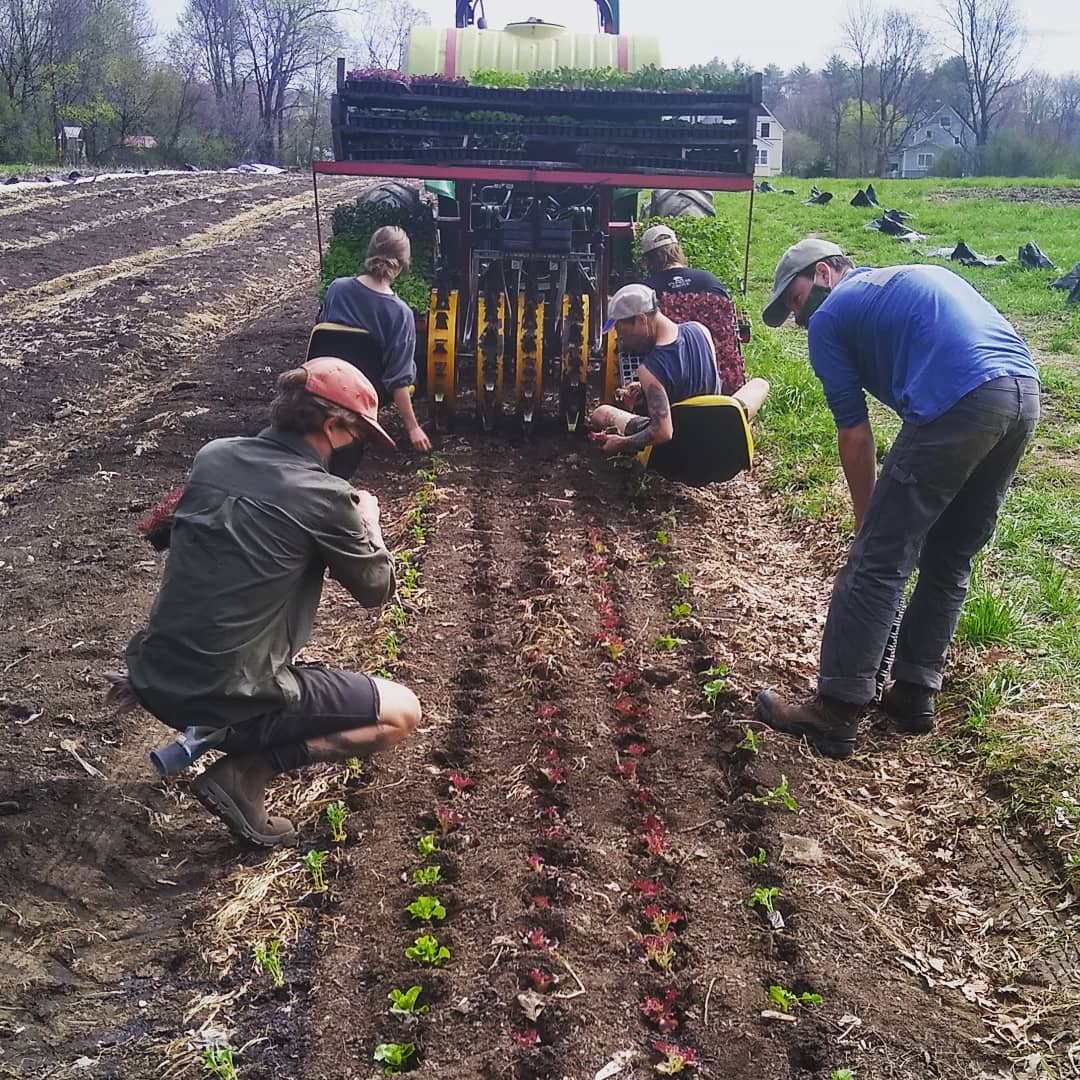 Tools for Transitioning to No-Till Vegetable Production
May 23, 2021 @ 1:00 pm

-

4:00 pm

|

free
Are you working on a medium to large scale farm and interested in the tools you can use to minimize tillage and transition to no-till?  Join us at Simple Gifts Farm to learn from farm managers Jeremy Barker Plotkin and Dave Tepfer. Discuss the practices and tools they have tried, and continue to use, since moving towards no-till production over the past two years.  During this event we will: 
Tour the farm to 

learn and

 discuss

 th

e range 

practices being used 

 

View a

 variety of

 tools being

 used

 to reduce soil disruption

 

Learn several methods to 

asses

s

 

soil health on

site with simple and inexpensive tools

 
Simple Gifts Farm operates as a part of the North Amherst Community Farm, a community land trust that preserves the farm as a wildlife corridor and community resource with walking trails, strives for more equitable access to organic produce, and offers educational programming on the interrelation of food production/distribution and environmental health.  With about 50 acres in the middle of a densely populated neighborhood, it is an ideal site to build connections between people and their food supply. 
Capacity for this event is limited to 25 people. Please remember to abide by current MA state guidelines for group gatherings and travel to minimize COVID-19 transmission. Register ahead of time to secure your space! 
This event supported by an Agricultural Soil Health grant from the Massachusetts Department of Agricultural Resources (MDAR) in partnership with American Farmland Trust and Hampshire-Hampden Conservation District; with additional support from the Climate Adaptation Fellowship Program, funded by the USDA's Sustainable Agriculture Research and Education Program (SARE).  
Instructors: 
Jeremy Barker Plotkin has been a vegetable farmer for 15 years and a farmer at heart since childhood.  Jeremy earned his M.S. in Plant and Soil Sciences from the University of Maine, then founded Simple Gifts Farm at the New England Small Farm Institute in Belchertown in 1999. Over the next 7 years, he grew the farm tenfold, from ½ an acre to 5 acres. Ready to grow it more, in 2006 he moved his operation to the 37.8-acre North Amherst Community Farm and brought Dave in to join him. Jeremy has earned several USDA SARE (Sustainable Agriculture Research and Education) grants for on-farm research projects.  
Dave Tepfer grew up on a family farm in Minnesota, raising crops, cows, and pigs with his 3 sisters, father, uncle, and 2 cousins. He had his own pigs and beef cattle by the age of 15 and felt immensely satisfied by the work. He has studied both Animal Science and Agricultural Economics. Dave has worked for various diversified farms around the country including the Land Institute in Kansas; Verrill Farm and Brookfield Farm in Massachusetts. In 2006, Dave happily accepted Jeremy's invitation to farm together. 
Caro Roszell is a past apprentice of Dave and Jeremy's and worked at Simple Gifts Farm for almost six years (while also working for NOFA/Mass and starting her own farm). She is the former NOFA/Mass Education Director and Soil Health Projects Manager and is now a Soil Health Specialist with American Farmland Trust. She is currently completing her training to become a Technical Service Provider for NRCS in Soil Testing (216) and Soil Health Management (116). 
Mail In This Registration Form 
More Info: 
For information on our refund and inclement weather policy, click here. 
Portions of our farm tour will cover uneven and steep terrain. We will be outside, standing and walking for the duration of the event. We want to make sure your accessibility needs are met during the event. Please share with us your needs regarding (but not limited to): physical accessibility, allergies, noise, scent, gender, intellectual accessibility, and any instructions or tips to help you fully participate. 
Questions? Contact Doug Cook, Education Events Coordinator, at Doug@nofamass.org or 603-969-8195 
Share This Story, Choose Your Platform!