CANCELED: Advanced Growers Seminar: High Tunnels Management with Paul and Sandy Arnold
High Tunnel at Pleasant Valley Farm, NY
March 10, 2019 -

9:00am

to

5:00pm
Republican Masonic Lodge
Greenfield, MA
Cost:
NOFA Members: $80 / Non-members: $100*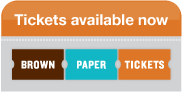 *Full Scholarships Available for NOFA/Mass members. Click here to apply.
THIS EVENT HAS BEEN CANCELLED

This one-day advanced seminar will show how small-scale organic farming practices can be used to make a profitable livelihood throughout the year.  Learn about efficient farm systems, innovative techniques of growing and crop storage for extending the season for profit, winter greens production in tunnels, intuitive methods for tracking farm productivity, and marketing techniques for success.
Seminar Outline
This seminar will be conducted as an oral lecture accompanied by visual slides to illustrate the core ideas and will include group discussion. Each registrant will receive a handout. Paul and Sandy will cover the following topics:
1. Introduction: Pleasant Valley Farm started from just land in 1988.The Arnolds will give a brief history of their farm startup and review the key things that have helped them bring profitability to their farm business over the past 30 years.
2. Labor Efficiencies to Maximize Profits: We will discuss how to manage workers on a farm profitably, including rules for managing employees, labor-saving techniques and on-farm workplace efficiencies. The Arnold's main workforce now is comprised of their daughter, son-in-law, lead workers, and hourly workers; many of which are homeschooled teenagers. Over the years, their farm has hosted many interns.
3. Soil Management, Bed Prep and Greenhouse Basics: Soil management is key to any farm operation. In this session we will review soil tests, fertilizers, amendments, as well as bed prep methodology in high tunnel management.  Pleasant Valley Farm has utilized hay, straw, and chopped mulch for years to increase organic matter, hold in moisture, and help with weed control, often in conjunction with Bio360, a cornstarch based black plastic. The full system of mulching with a flail-chopper and round bale bedding will be reviewed. This session will also cover greenhouse transplant production on radiant-heated benches using various trays, homemade soil mixes, and biological controls for diseases.
4. Post-Harvest Handling of Crops and Storage: Post-harvest handling is important for long-term quality of all crops, both fresh-for-market crops and long-term storage crops. Paul and Sandy will review harvest procedures, curing and storing in various facilities, including a root cellar with modern cooling/humidity-controlled equipment to have continuous product for winter and spring sales. Tips for production will be incorporated.
5. Year-Round High Tunnel Production and Marketing: Their first high tunnel was built by Paul and Sandy in 2006, the second in 2009 and the third one in 2012. They will take participants through detailed systems in their high tunnels (30'x 144' and 34'x144') for winter production to show how they transition out of summer crops, like tomatoes, in the fall and produce a profitable, diverse array of winter/spring crops such as spinach, lettuce, mesclun, Asian greens, arugula, kale, mustards, broccoli raabs, broccolini, and swiss chard. Using various row cover and hoop techniques, their 3 minimally heated tunnels average over 200 pounds of produce ($1800+) per week for their 2 winter weekly farmers' markets. Discussion will include varieties grown, organic insect and disease controls, and economics of winter crop values. Marketing is critical to the success of any farm and the Arnolds will show how they approach their major means of promotion to make a living by farming - 3 weekly farmers' markets, 2 of which operate year-round. Displays, products, presentation, employees, and the variety/diversity of products all need careful consideration to keep customers happy and coming back.
6. Wash and Pack: Over the past 30 years, the Arnold's wash/pack facility has undergone many renovations, with the most recent one in 2015.  Paul and Sandy will explain their upgrade process and provide details on cooler construction, safety methods, and workflow efficiencies in wash and pack..  Careful attention is paid to the health and sanitation of the facility, as well as updated safety plan that will be shown.
7. Technology:  Many technological systems are used on Pleasant Valley Farm for record-keeping, monitoring, marketing, communication and efficiency. Nearly 30 sensor devices track, alert and report the status of the entire farm using a Monnit system and Davis weather station.  The farm also has extensive WiFi coverage, full camera monitoring, custom Google Sheets and a half dozen iPads for all sorts of uses. The set-ups have mostly been done by their son through Smart Farm Innovations. The many systems will be shown during the session, with the benefits of each being discussed.  They are not only "fun", but valuable for preventing disasters and building efficiencies in farm systems.
Here is a schedule of the day:
8:00-9AM Registration and Visit/Coffee
9:00-9:15AM Welcome and Introduction
9:15-9:45 AM Labor Efficiencies to Maximize Profits
9:45- 10:45 AM Soil Management, Bed Prep and Greenhouse Basics
10:45-11:00 AM Q/A/Discussion/Break
11:00-12:00 AM Post-Harvest Handling of Crops and Storage
12:00-1:00 PM Potluck Lunch
1:00-2:45 PM Year-Round High Tunnel Production and Marketing
2:45-3:00 PM Q/A/Discussion and Break
3:00-4:00 PM Wash and Pack
4:00-4:30 PM Technology on Pleasant Valley Farm
4:30-5:00 PM Summary and Wrap-Up
Instructors:
Paul and Sandy Arnold of Pleasant Valley Farm, Argyle, NY raise diverse fruits and vegetables on about 4 acres with organic methods, including year-round production in many high tunnels.
*In order to keep this event affordable for our participants, lunch for this event is potluck-style. Participants are expected to bring a food item to contribute, along with serving utensils and a list of ingredients to accommodate those with food sensitivities.
Mail In This Registration Form
More Info
For information on our refund and inclement weather policy, click here.
For questions contact Doug Cook, Education Events Coordinator, at doug@nofamass.org or (603) 969-8195.
Event Type:

Event Location: