Farmscale Hemp Production for Flower, Grain & Oil
Dr. Heather Darby, inspecting a hemp crop ready for harvest at the UVM research field. Image by Monica Donovan for Heady Vermont. Big thanks to Heady Vermont for the use of this image! Read their great article on the UVM Hemp Research Project at headyvermont.com/high-hopes-for-hemp-at-the-university-of-vermont/cannabis
November 19, 2018 -

9:00am

to

4:30pm
Hampshire Red Barn Center
Amherst, MA
Cost:
NOFA Members: $75 / Non-members: $95 
Scholarships available (see below). Priority given to beginning farmers and students in farming programs at UMass, Hampshire, and other local colleges.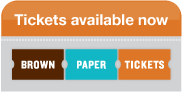 The knowledge of agricultural hemp production, once a common and lucrative crop in Massachusetts, has skipped over more than a generation of farmers. For the past 81 years it was illegal to grow, leading to the loss of local strains of crop genetics, regionalized cultural practices, and an interruption in the handing down of crop knowledge from parent to child and farmer to apprentice. With a new Massachusetts policy authorizing the commercial production of sun-grown agricultural hemp in the state, local farmers are interested in integrating agricultural hemp into their farm businesses.
This is why NOFA/Mass is presenting a full-day intensive workshop on growing agricultural hemp in the Northeast. The focus of this particular workshop is growing a hemp crop through flower into the seed phase for farmers wishing to produce an oil, seed or grain crop. We will cover genetics, soil preparation, fertility needs, pest and disease management, harvesting and extracting CBD oil on the farm with an eye to what the proper harvest windows and crop quality should be for a legal, marketable product.
Agricultural hemp is a varient of the cannabis sativa plant with less than .3% tetrahydrocannabinol (THC), the psychoactive compound most widely associated with cannabis use. Prior to the use of cannabis as a drug or medicine, low-THC cultivars of hemp were grown for textiles, rope, and paper.
The plant is a vigorous soil-builder, improving soil health and acting as a beneficial addition to cash crop rotations. Modern applications of agricultural hemp include biofuels and eco-friendly component replacements for concrete and plastics. However, the strongest current market for hemp is in the production of medicinal CBD oils, which can be used as a non-addictive remedy for wide-ranging health issues including pain, anxiety, depression and neurological disorders.
Distilled CBD oil can sell for thousands of dollars per kilogram, and can gross over $100,000 per acre. However, the regional knowledge gap in crop production from basic hemp agronomy to seed sources and expectations for harvest quality presents significant challenges to local farmers hoping to participate in this competitive and rapidly developing market. Making matters worse, agricultural hemp producers are more reticent than the wider agricultural community about sharing knowledge. Local CBD oil producers, struggling to find high-quality local hemp, have been forced to order their raw product from Kentucky, Canada and even China.
To help restore local knowledge about this important crop, NOFA/Mass is working with Heather Darby, lead agronomist on the University of Vermont Industrial Hemp Research Program and Brenden Beer, a northern Vermont hemp farmer currently with eight acres in hemp production, to bring you an information-dense intensive workshop on agricultural hemp production for grain and oil production. In addition to information on hemp agronomy and farm-scale CBD oil extraction, Taryn Lascola (MDAR) will provide a thorough overview of the application and permitting process, including what farmers need to know to prepare their farms to grow this regulated crop, and will also offer comments along with Marty Dagoberto, NOFA/Mass Policy Director and other local activists about the future of hemp and cannabis advocacy in Massachusetts.
A working knowledge of and experience with farming and food production techniques is assumed for this intensive. Participants will leave this intensive workshop with the knowledge needed to prepare for and plan their agricultural hemp enterprise.
Instructors:
Taryn Lascola has worked for the Massachusetts Department of Agricultural Resources for 18 years and currently is the Director of Crops & Pest Services, which includes the Pesticide Program, Apiary Program, Plant Program, Invasive Program and Hemp Program.
Marty Dagoberto is the NOFA/Mass Policy Director and Outreach Coordinator. With a background in biotechnology and genetics, he serves as a community organizer, educator, activist and lobbyist working toward food sovereignty, social justice, climate action and regenerative agriculture.  A member of Guiding Star Grange #1, he lives in the Pioneer Valley of Western Massachusetts where he spends time growing and wildcrafting medicine, renovating an old farm, and connecting with allies toward cultural regeneration and Nature reconnection.
Dr. Heather Darby is an agronomic and soils specialist for the University of Vermont Extension, where she is the lead agronomist on the UVMIndustrial Hemp Research Program. Heather was raised on a dairy farm in Northwestern Vermont and continues to operate her own farm; her practical experience, complemented by her education have focused her attention towards sustainable agriculture and promotion of environmental stewardship of the land. Heather is involved with implementing many research and outreach programs in the areas of fuel, forage and grain production systems in New England. Outreach programs have focused on delivering on-farm education in the areas of soil health, nutrient management, organic grain and forage production, and oilseed production. Research has focused on traditional and niche crop variety trials, including agricultural hemp production, weed management strategies and cropping systems development.
Brenden Beer is a cannabis farmer and co-owner of Kitchen Cabinet Medicinals in Greensboro, Vermont. He has worked professionally in the industry for over four years including the management of the Vermont's first legal medical Marijuana greenhouse. Brenden works closely as a consultant with Black Dirt Farm and other local soil and farming operations, including work with the UVM Extension Program to examine best practices for farmers in Hemp production. Brenden has also been a guest speaker for UVM's Cannabis Science and Medicine Certificate course and NECANN conference.
In order to keep this event affordable for our participants, lunch for this event is potluck-style. Participants are expected to bring a food item to contribute, along with serving utensils and a list of ingredients to accommodate those with food sensitivities. 
REGISTRATION OPEN NOW! Click the Brown Paper Tickets Button to register. 
More Info
Scholarships are available.  Click here for more information.
For information on our refund and inclement weather policy, click here.
For questions contact Caro Roszell, education events organizer, at caro@nofamass.org or (508) 360-0874.
Event Type:

Event Location: