Hemp Cultivation: Seed to Salve
Dr. Heather Darby, inspecting a hemp crop ready for harvest at the UVM research field. Image by Monica Donovan for Heady Vermont. Big thanks to Heady Vermont for the use of this image! Read their great article on the UVM Hemp Research Project at headyvermont.com/2016/10/06/high-hopes-for-hemp-at-the-university-of-vermont/
October 19, 2019 -

10:00am

to

5:00pm
Eastfield Mall
Springfield, MA
Cost:
NOFA Members: $65 / Non-members: $90*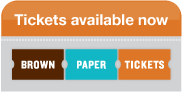 Scholarships available. Click here to apply.
*Potluck Lunch
Hemp production is on the rise nationally, as is demand for locally sourced hemp-based products. With that in mind, Massachusetts farmers are diversifying their crop plans. Come learn how hemp fits into your farm. With its broad range of uses, hemp has tremendous potential for cultivation on a large scale as well as for home remedies and value added products. Join NOFA/Mass for this full-day intensive seminar to hear Dr. Heather Darby, lead agronomist on the UVM Industrial Hemp Research Program, present on hemp agronomy, strain genetics, transplant care, soil preparation, fertility needs, pest and disease management, and large scale production techniques. Keith Morris, of Willow Crossing Farm in VT, will focus on how to diversify with hemp and grow for CBD production. He will cover extracting CBD oil on the farm, proper harvest windows and ways to craft a high-quality finished product. Sarah Grubin, MDAR, will provide a thorough overview of the regulations around hemp production in Massachusetts including what farmers need to know to prepare their farms to grow this crop. Stay for a conversation with Marty Dagoberto, NOFA/Mass Policy Director, and other local activists about current advocacy to improve the hemp laws and regulations in Massachusetts and ways to take action.
Agricultural hemp is a variant of the Cannabis Sativa plant with less than .3% tetrahydrocannabinol (THC), the psychoactive compound most widely associated with cannabis use. Prior to the use of cannabis as a drug or medicine, low-THC cultivars of hemp were grown for textiles, rope, and paper. The plant is a vigorous soil-builder, improving soil health and acting as a beneficial addition to cash crop rotations. Modern applications of agricultural hemp include biofuels and eco-friendly component replacements for concrete and plastics. However, the strongest current market for hemp is in the production of medicinal CBD oils, which can be used as a non-addictive remedy for wide-ranging health issues including pain, anxiety, depression and neurological disorders.
A working knowledge of, and experience with, farming and food production techniques is assumed for this intensive. Participants will leave this intensive workshop with the knowledge needed to prepare for and plan their agricultural hemp enterprise.
Agenda:
10:00am - Welcome
10:15am - Dr. Heather Darby and Broadacre Cultivation
Noon - Potluck lunch*
1:00pm - Keith Morris: Small Scale Cultivation and Processing
3:00pm - MDAR Sarah Grubin
4:30pm - Hemp Advocacy Update
5:00pm - Wrap Up
*In order to keep this event affordable for our participants, lunch for this event is potluck-style. Participants are expected to bring a food item to contribute, their own utensils and a list of ingredients to accommodate those with food sensitivities.
Instructors:
Dr. Heather Darby is an agronomic and soils specialist for the University of Vermont Extension, where she is the lead agronomist on the UVM Industrial Hemp Research Program. Heather was raised on a dairy farm in Northwestern Vermont and continues to operate her own farm; her practical experience, complemented by her education have focused her attention towards sustainable agriculture and promotion of environmental stewardship of the land. Heather is involved with implementing many research and outreach programs in the areas of fuel, forage and grain production systems in New England. Outreach programs have focused on delivering on-farm education in the areas of soil health, nutrient management, organic grain and forage production, and oilseed production. Research has focused on traditional and niche crop variety trials, including agricultural hemp production, weed management strategies and cropping systems development.
Keith Morris is the founder of Willow Crossing Farm, Vermont's longest running Permaculture/ Agroforestry Research Site- producing fruits, nuts, eggs, herbs, nursery plants, solar power, farm dinners, educational events, kids programs, nature and yoga education with local schools, and small farm-based music festivals. Willow Crossing has been implemented entirely debt-free, and without pre-existing capital- through sweat equity and deliberate financial permaculture/ community-supported social design. Off farm, Keith helps growers and communities design appropriate infrastructure to make food systems more regenerative, resilient, and connected; and started the Permaculture Education programs at the University of Vermont, Sterling College, the Yestermorrow Design Build School, St. Mikes College, and Paul Smith's College, and with the USAID Farmer to Farmer Program.
Sarah Grubin is MDAR's Hemp Program Coordinator. She earned her MS in Entomology from Oregon State University, where she studied integrated pest management and biological control. Sarah began working with MDAR in 2013 as an insect survey and detection specialist for the Cooperative Agricultural Pest Survey Program. When the Industrial Hemp Program was formed in 2018, she jumped at the opportunity to help build the program from the ground up.
Marty Dagoberto is the NOFA/Mass Policy Director and Outreach Coordinator. With a background in biotechnology and genetics, he serves as a community organizer, educator, activist and lobbyist working toward food sovereignty, social justice, climate action and regenerative agriculture. A member of Guiding Star Grange #1, he lives in the Pioneer Valley of Western Massachusetts where he spends time growing and wildcrafting medicine, renovating an old farm, and connecting with allies toward cultural regeneration and Nature reconnection.
Mail In This Registration Form
More Info
For information on our refund and inclement weather policy, click here.
For questions contact Doug Cook, Education Events Coordinator, at doug@nofamass.org or (603) 969-8195.
Event Type:

Event Location: