A Regional Gathering for Glyphosate Reduction & Organic Solutions
January 10, 2020 -

9:00am

to

5:00pm
Worcester State University
Worcester , MA
Cost:
See Below
There is a rising tide of awareness of the risks of glyphosate to human and ecosystem health. With insect and bird populations on the decline, and cancer on the rise (including, alarmingly, cases of childhood cancer) it is imperative that we prioritize actions and policies that make public lands safer for our most vulnerable members of our human and ecological community. Because our federal agencies have failed to protect us from the risks of systemic toxic chemicals, community members must stand up and organize, town by town, to kick out glyphosate and create safe public spaces. 
Organic land management is being safely implemented at the municipal level and campus level in towns, office parks, and education institutions across the country. As landscapes go organic, we create healthy managed greenspaces that not only provide habitat for pollinators, birds, and people-- but also are more climate resilient, and can even sequester carbon in the soil.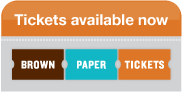 Join NOFA/Mass, Toxics Action Center and Regeneration Massachusetts for a day-long activist training and movement- building gathering on glyphosate use reduction. Through knowledge downloads, breakout sessions, and case studies we will learn the most impactful facts about this dangerous chemical, practice employing our knowledge in persuasive conversations, explore the tools we have available in our movement, and hear a case example of an activist who was successful in banning glyphosate on a town level. Come, meet others who are working for change, and learn how to be a part of the solution! 
AGENDA 
9:00 - 9:30am: Welcome and Introductions (Lena Entin & Marty Dagoberto) We will all introduce ourselves and then review the progress made by the Community Pesticides Reduction (CPR) network in 2019 and the resources available to the network (in the form of our resources library, recorded webinars and the experts and mentors among us!)
9:30-10:30am: Taking Control of the Narrative: Understanding the Facts of Glyphosate and Creating a Winning Message (Ed Stockman & Dr. Stephen Franz) In this session, we will discuss what the body of research tells us about glyphosate toxicity to the human body, to local ecosystems, and its downstream effects on watershed safety and health. We'll also discuss how to leverage these facts to ground a winning message. This session will help activists gain clarity on what we can say with strength and confidence when speaking with legislators, municipal officials and other members of our community.
10:30-10:45am: Breakout session: Pair up and practice speaking persuasively to your partner from a factual standpoint about why glyphosate should be eliminated from your town's land management practices. 
10:45am-11am: Break!
11am- 12pm: Building Your Activist Toolkit: How to Powermap Local Decision Makers (Lena Entin & Dana Colihan, Toxics Action Center) In many communities, your local government has the power to reduce pesticide use to some degree. The trick is to figure out who has that power and how you can influence them to do the right thing. Using success stories from our past, Toxics Action will lead you through how we think about power-mapping decision makers, which is essential to creating effective local campaigns around reducing pesticides. 
12-1pm: Lunch - We will provide some prompts and encourage people to shuffle their tables during the hour to maximize facetime (and relationship building) between us while we are together in person!
1-1:45pm: Success is Possible: Case Example of a Local Community's Pesticide Reduction (Doc Pruyne and Laura Kelley)
Lawrence "Doc" Pruyne, chair of the Selectboard in Warwick, the first Massachusetts town to completely ban glyphosate, will also discuss communication and community education, important factors in the campaign to adopt his town's glyphosate ordinance.
Protect Our Cape Cod Aquifer (POCCA) has undertaken a campaign to get all 15 Cape Cod municipalities to stop using glyphosate-based herbicides on town property. Laura Kelley, POCCA president and organic land designer, has been making presentations to town boards of selectmen and boards of health for over a year, resulting in policies and regulations to restrict the use of glyphosate on town property in several Cape Cod communities. Gain some valuable insights from this seasoned organizer on how she educated and mobilized local town boards to engage with town departments to reduce pesticide use.
1:45-2:30pm: Breakout session: Break into groups of three and take turns (15 mins each) discussing what approach you are currently taking or plan to take in your own local community. Offer each other ideas or feedback about each approach. Are there ways that we can support each other?
2:30-2:45: Break!
2:45-3:45pm: Standing up against the chemical giants and dispelling their myths & Q&A with Carey Gillam - Award-winning journalist and author Carey Gillam will share her experiences of covering industrial agriculture and chemical giant Monsanto-turned-Bayer. She will discuss how the principles of journalism and story-telling help us tell the truth about glyphosate and will dispel common misperceptions so that advocates can speak more confidently. 
3:45-4:15pm: Breakout Session: Breakout Sessions with our Speakers: Spend more time with our speakers in smaller groups to get more clarity and ask more questions. Ed / Stephen: The Facts about Glyphosate, Laura / Doc: The nuts and bolts of talking to your town committees, boards and other decision makers,  Lena/Dana: Power-mapping and activist toolkit, Carey: Bonus time with Carey (pending availability).
4:15- 5:00pm: Report Back- Share what you learned today and what your next steps are! 
Registration 
We have estimated the cost of running this event to be $90/person, but no one will be turned away due to cost. Here is a suggested sliding scale for your registration: 
$20 pays for your lunch 
$45 pays for your lunch and helps pay for event costs
$90 covers the cost of the event for one person's attendance and helps pay for someone else to attend
Registration is NOW OPEN!
In Collaboration with
Event Type:

Event Location: