Seed Sovereignty Day
Photo Credit: Katie Hargrave
February 9, 2019 -

10:00am

to

4:00pm
Round the Bend Farm
South Dartmouth , MA
Cost:
NOFA and YFN Members: $35 / Non-members: $45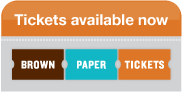 "Without seed security, there is no food security." – Vandana Shiva 
    Seeds are not merely an input among inputs on our farms or in our gardens; they are the heart and soul, the very blueprints of life.  How seeds are grown and selected, and who controls their growth and distribution, determine how we are able to feed ourselves.
    With the massive consolidation in the previous decades of the seed industry, a handful of multinational corporations control a majority of the world's seed through various forms of intellectual property.  Consequently, there has been an unprecedented loss of diversity within seed world, as companies are bought out and varieties are replaced or dropped altogether. Further, seed that is bioregionally adapted to particular locations, and varieties with robust genetic diversity – two crucial components for resilience amidst climate chaos – have declined dramatically, supplanted in large part by a one-size-fits-most approach to plant breeding.  Seed has lost its place, and the public commons has undergone a startling erosion of public-domain germplasm – the very poems handed down by previous generations through tireless observation and selection for the current generations to expand upon.
    The grassroots movement to reclaim our roles as seed stewards, however, is spreading rapidly.  Those of us who believe that seed – like air and water – belong to the people in perpetuity, we are finding each other and reclaiming our roles as stewards.  Together, we can replenish the cornucopia of diversity for our farms, gardens, and plates; we can breed varieties that thrive in organic and regenerative systems; and we can keep seed in the hands of the people.
    Our second annual Seed Sovereignty event - a three-way partnership between NOFA/Mass, Freed Seed Federation, and Young Farmer Network - is a day-long intensive designed to restore the farmer's role as participant in the breeding process.  We will have hands-on training on how to save, improve, and breed seed on-farm with eminent organic plant breeders in the Northeast; we will discuss the state of organic seed and opportunities within it, and continue to foster collaborations between farmers, gardeners, plant breeders, and independent seed company representatives.  This year we are honored to host Dr. John Navazio from Johnny's Selected Seeds and Lia Babitch from Turtle Tree Seeds
Here's a rundown of the days events: 
10-10:30 - Welcome and introductions, brief report on the state of organic seed

10:30-11:45 - Session 1 – biennial seed production

12:00-1:00 - Potluck lunch*


1:15-2:30 - Session 2 - all about winter squash


2:45-4:00 - Session 3 – collaborative seed models and partnerships


4:00-6:00 - Mingling, libations and beet trial taste test

Seed cleaning bicycles will be set up during the day, with demos between and following workshops.  If you would like to bring seed to clean, please contact freedseedfederation@gmail.com to coordinate.
Instructors:
Dr. John Navazio is a senior plant breeder at Johnny's Selected Seeds.  A pioneer in organic seed, he has spent decades training farmers and students in organic seed production practices and the techniques used in on-farm plant breeding.  His own breeding work has resulted in a number of new vegetable varieties with improved quality and flavor, as well as a greater ability to compete with weeds and resist disease, cold temperatures, drought, and other challenges common to organic farming systems.  He also works closely with farmers across North America to develop crop varieties for regional seed independence through participatory plant-breeding projects.
Lia Babitch is the co-general manager and garden manager at Turtle Tree Seed.  She has been with Turtle Tree since 2009.
Heron Breen has worked for Fedco Seeds for 18 years and is a lifelong resident of Maine. Born to back-to-the land homesteaders, he practices "balance" with a full time position at Fedco and farming. His professional life is focused on vegetable trialing, GMO testing, plant diseases, and in-house operations. His personal farm is the place where he grows produce and ideas as well as where more plant breeding and seed production fills the fields.
Hannah Traggisis the Senior Horticulturist and an educator at Massachusetts Horticultural Society. Raised by a horticulturist, her lifelong love and pursuit of plant biology has led her to formal academic training in marine botany and plant breeding. She is currently a master's candidate in Plant Physiology at the University of New Hampshire where she also taught Botany and an ethnobotany course. Hannah can be found at Mass Hort alongside the gardens curator, planning and cultivating the many Gardens at Elm Bank and shaping them to more fully serve Mass Hort's historic educational mission. Pursuing her many horticultural passions, she shares her experience and knowledge on subjects ranging from organic agroecology and food production to engaging children and teens through garden based school programs through a series of workshops, lectures, and field days.
*In order to keep this event affordable for our participants, lunch for this event is potluck-style. Participants are expected to bring a food item to contribute, along with serving utensils and a list of ingredients to accommodate those with food sensitivities.
Mail In This Registration Form
More Info
For information on our refund and inclement weather policy, click here.
For questions contact Doug Cook, Education Events Coordinator, at doug@nofamass.org or (603) 969-8195.
Event Type:

Event Location: