NOFA/Mass 

Internship Opportunities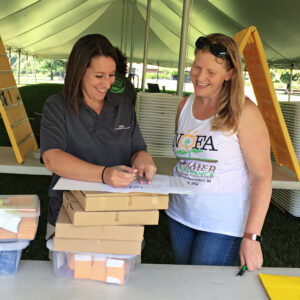 NOFA/Mass has a number of internship opportunities in our education and communications department that are ideal for college and graduate students. As a small, grassroots and remote education organization, interns can work from home while being included in a remote team environment, gaining insight into non-profit organization work while also contributing meaningfully to our work on behalf of organic farmers, healthy food systems and biodiverse ecosystems. 
Current Internship Opportunities: 
Video Editing & Outreach Internship
Communications Project. Work with our Conference team, Communications Team, and Events Coordinator to review and edit YouTube videos for publishing on our YouTube channel. Help create a vibrant and engaging educational video feed. Tasks include: editing raw videos to optimize video content as well as creating curated clips and shorter versions of longer videos; updating links in descriptions; investigating and adding tags, timestamps and other features to help viewers find our videos and navigate them.  
Food Systems Policy History in New England Timeline Research Project Internship
Independent Research Project. Help NOFA/Mass staff and community understand the governing decisions that have shaped agriculture in the region, especially Massachusetts. Work with our Policy and Education Directors to identify research questions about New England agricultural policy and do independent research to create a timeline of important milestones and policy developments in local food, agriculture, and environmental history.  
Soil Health Data Management Internship
Data Management Assistant. Review soil health reports written by NOFA/Mass Soil Technical Advisors and manually transfer quantifications from reports into Microsoft Excel spreadsheets. 
Conferences Internship 
Conference Assistant. Work with Conference Coordinator to prepare NOFA Summer and Winter Conference planning details to assist conference staff in publicity preparation, outreach phone calls, and assist in data exchange between conference staff. Provide on-site presenter and workshop support during Conferences as needed. 
Journalism Internship 
Communications Project. Work with our Communications Director to identify and write interesting stories about NOFA/Mass's work and the regional food and farming system for our e-newsletter. Conduct interviews with farmers about their farming practices, tag along on soil health assessments, and/or visit our Food Access team in Springfield, MA. Review historical NOFA/Mass newsletter articles, photos and other media for archiving and/or redistribution. 
Ready to apply? Complete the volunteer/internship application here.