NOFA/Mass advocates for sustainable agricultural policies that strengthen the resilience of our local communities. Our policy team works on issues as diverse as food, agricultural and climate justice, toxins reduction, ecological health and regulations which support organic and regenerative farms.
March 2021 – successfully pressured the Mass. Pesticide Board Subcommittee to pass a motion to protect pollinators by restricting the use of neonicotinoid pesticides ("neonics"), effectively removing these pesticides from store shelves by July 2022. NOFA/Mass had been organizing with a coalition of beekeepers and environmentalists since 2015 to pass similar legislation and to hold state regulators accountable.
January 2021 – Governor Baker signed into law the Massachusetts Healthy Soils Bill as part of an Economic Development bill. This legislation was originally co-authored by NOFA/Mass Policy Director and is supported by a coalition of healthy soils advocates organized by NOFA/Mass. The bill creates a Healthy Soils Program within the MA State Commission for Conservation of Soil, Water & Related Resources. NOFA/Mass is now working with legislative allies to allocate supplemental funding for the program.
In 2018 the Secretary of the Executive Office of Energy an Environmental Affairs, after having heard a presentation on soil carbon restoration by former NOFA/Mass Policy Director Jack Kittredge, proposed a $100,000 budget appropriation to fund the creation of a Massachusetts Healthy Soils Action Plan. The contract was awarded to Regenerative Design Group, which invited to the project team two NOFA/Mass staff members, Caro Roszell and Marty Dagoberto. The results of the 18 month stakeholder engagement process are expected to be published spring 2021 and will provide a state-approved roadmap for policy makers and land managers.
August 2020 – we were successful in securing direct representation for organic agriculture on the "21st Century Mosquito Disease Management Task Force." Working with a coalition of advocacy groups, we achieved significant redrafts of the Governor's arbovirus management bill, limiting powers granted and providing for much greater transparency. We continue to advocate for an ecological approach to mosquito disease management.
Current Policy Action Alerts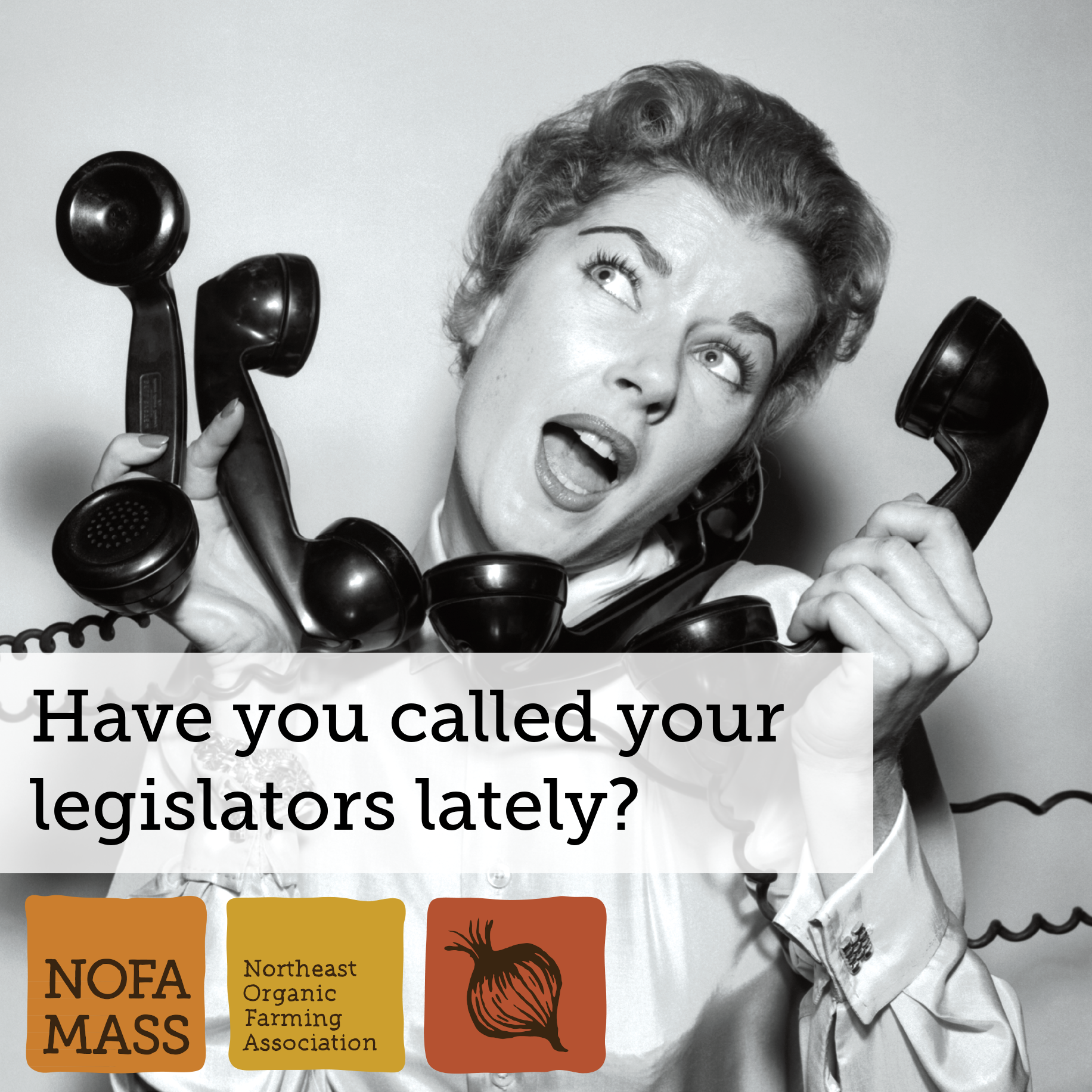 Participate in the democratic process: Speak for the soils and an organic future!
FAQs for advocates (from our friends a The MA Food System Collaborative – thanks, Winton!)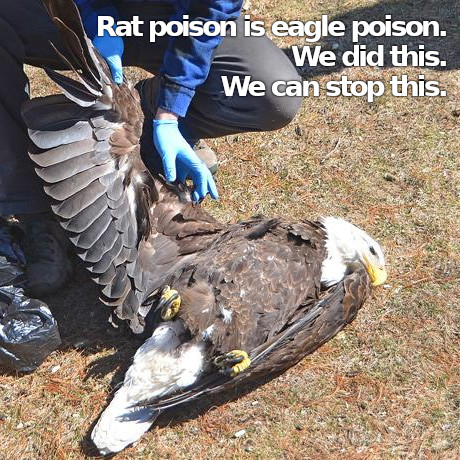 A female bald eagle found dead in her nest on the Charles River in March suffered a fatal hemorrhage after consuming smaller animals who had themselves consumed rat poison, as confirmed recently by MassWildlife officials. This is the first confirmed case of such poisoning in Massachusetts and evokes a clarion call to reign in pesticides use in our Commonwealth.
NOFA/Mass is partnering with several other nature-defending organizations to cosponsor late-file legislation, sponsored by Representative Jim Hawkins, to decrease the use of rat poisons in the state, promote integrated pest management (IPM) and modernize pesticide use tracking.
Please learn more and contact your legislators to cosponsor HD.4206, "An Act relative to pesticides." —> Click here to contact legislators within seconds.
Now is the time: we need all NOFA/Mass members and supporters to contact their state legislators to ask them to cosponsor our legislative priorities for the 2021-22 legislative session.
Under new rules, legislators can cosponsor a bill until it is reported by its first committee (a process which will run through late 2021). In theory, legislators take their cues from their constituents*. The more they hear about a specific bill/issue, the more likely they are to add their name in support of legislation. The more cosponsors a bill receives, the more momentum it is perceived to have, the more likely chance it has of making it through the labyrinth!
*We realize that the chemical corporations and their surrogates have inordinate influence over the legislative and regulatory bodies governing them. This is why we must speak loudly, often and together and make it a political liability for decision-makers to do their bidding!
You'll find the full listing of our current legislative priorities elsewhere on this page.
You have one state representative and one state senator. You should call both of their offices and ask them to endorse whichever bills on our priority list interest you.
It's simple! You'll likely be leaving a voicemail or might talk to staffer with the office. Be sure to include your name, home town and personal reasons for supporting whichever bills you're calling about. Be sure to make the "ask," – "Please cosponsor these bills."
See the above "FAQ" for info on how to contact legislators.
Phone calls can be quick and easy and have a 100X greater impact than emails, especially form emails (more like 1000X). But, if can't/don't want to pick up the phone, you can also send a quick message through this "click and send" page, within seconds.
We need your help to garner endorsements from various organizations for Massachusetts Schoolchildren Pesticide Protection Act, H.926.
Please ask any organization/s you are affiliated with to endorse the bill. Support from sSchool Committees, Parent-Teacher Organizations, Parents Groups, school employee unions and boards of health, local and statewide medical groups, in addition to other advocacy organizations is especially critical. This is a BIG way to boost the campaign. Feel free to copy the below text in a letter to organizational leaders, and please "cc" our Policy Director (marty@nofamass.org) to keep him in the loop. Thank you!
Subject: Will [org name] endorse the Mass. Schoolchildren Pesticide Protection Act?
[It's always nice to have a personal introduction, indicating your membership/relationship with the organization… "I am passing along this endorsement request from NOFA/Mass in hopes that you will support this important piece of legislation."]
Dear _______________________,
I live in (city or town)__________________ and I'm writing to request that the _____________________ endorse an important bill, the Massachusetts Schoolchildren Pesticide Protection Act,  H.926, which will go a long way in safeguarding the health of Massachusetts schoolchildren and adults who work in school settings.
As you may know, current Massachusetts law permits schools and childcare centers to use toxic pesticides, including glyphosate and 2,4-D, on playgrounds and playing fields. This bill will protect children by restricting outdoor use of toxic pesticides near schools and childcare centers, allowing only pesticides the EPA considers "minimum risk" or those certified for organic land-care. 
Children are especially vulnerable to toxic pesticides! 
Children absorb more pesticides relative to their body weight than adults.

Children's organ systems are still developing and are less able to detoxify harmful chemicals.

In 2012 the

 American Academy of Pediatrics (AAP) called for governments

to reduce children's exposure to pesticides, writing that scientific evidence "demonstrates associations between early life exposure to pesticides and pediatric cancers, decreased cognitive function, and behavioral problems.
Organizations can endorse the bill by filling out this endorsement form,  HERE. Individuals may support the bill by signing HERE to send a message to legislators, where you will also find more information about pesticides and the bill.
We believe this legislation can pass with a broad coalition of city and town officials, parents, school employees, and concerned groups and citizens behind it. Thank you for your help. Please feel free to respond to myself and the NOFA/Mass Policy Director, Marty Dagoberto, with any questions. His email is marty@nofamass.org.
Thank you,
(Your name, address, contact information, and organizational affiliation if any)
NOFA/Mass is part of several national coalitions and networks. Learn about our national partnerships and coalitions, here: Partnerships and Coalitions
NOFA/Mass also endorses the Massachusetts legislative priorities of several in-state coalitions:
2021-2022 Legislative Priorities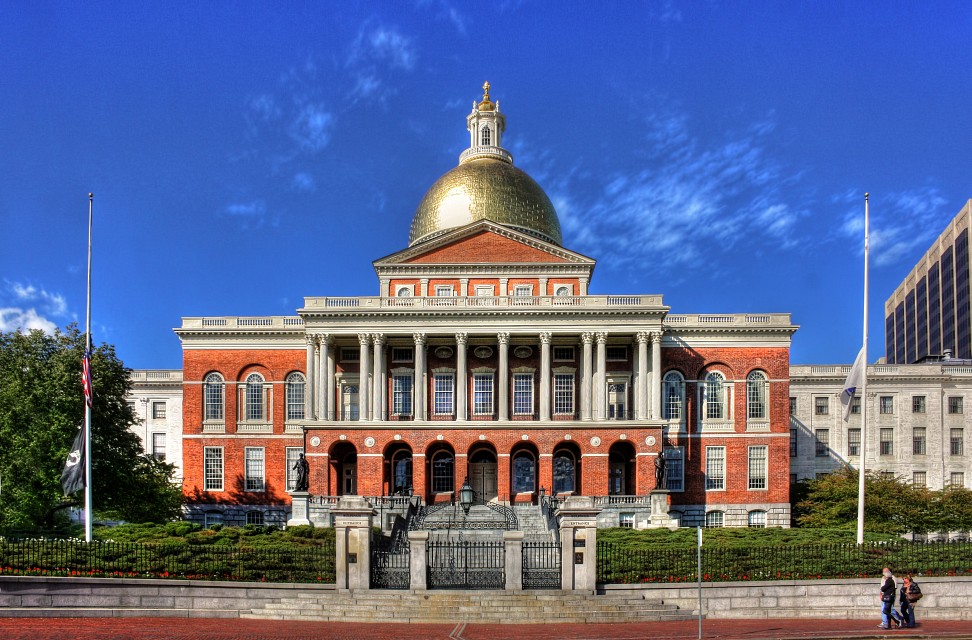 Food Justice, Sovereignty and Equity
Ecological Integrity
Want to get involved in policy work? Have a tip or suggestion? Marty Dagoberto, our Policy Director, can be reached at marty@nofamass.org
Organic Standards – Find useful resources and educational materials about what organic really means and why it matters.
Glyphosate: A Closer Look At America's Favorite Pesticide Glyphosate
Most Recent Newsletter Articles
A video greeting for first year legislators (April 6, 2021)
NOFA/Mass Policy Work
is supported by
What is the state legislative process?