MASSQuito Coalition Resources
Advocating for effective, affordable, transparent, ecologically responsible, and scientifically-based mosquito disease management in Massachusetts.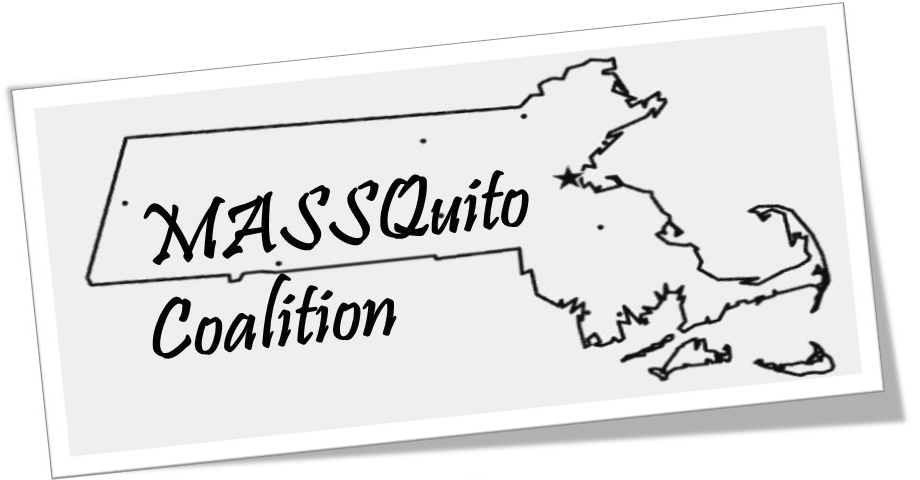 The Mosquito Control for the Twenty-First Century Task Force will be making recommendations to the Mass. Legislature on how to update the program. Public comments will inform this process, so please submit written comments using this page: Submit a Comment
Updates on the community opt-out process (August 2021)
In July 2020, Governor Baker signed into law legislation entitled "An Act to Mitigate Arbovirus in the Commonwealth," which includes a section that requires the Executive Office of Energy and Environmental Affairs (EEA) to establish an "opt out" process for municipalities which don't want to be sprayed by the State Reclamation and Mosquito Control Board.
EEA announced the opt-out process on March 19, 2021, which required the submission of an alternative mosquito management plan and a vote to opt-out by the local legislative body by May 28, 2021.
According to EEA, they "assessed the impact of municipality alternative plans on regional mosquito control should requests to opt-out be approved, with consideration for historical arbovirus risk and with consideration for strength of plan submission." In other words, the most important factor in their decision was how a municipality opting out would impact regional mosquito control efforts.
Of the 35 municipal opt-out applications submitted, 24 applications rated by EEA as minimal or low regional risk levels were approved and 11 applications rated as moderate regional risk level were denied. (See the list of communities below.)
On July 13th, Senator Jo Comerford and her colleagues sent a letter to EEA, stating that "[Communities were challenged by a lack of guidance on what constituted an acceptable alternative plan…[B]oth municipalities and our teams requested detailed guidance but EEA did not provide such guidance, nor did they describe the extent to which risk level would be determinative."
Read Senator Comerford's blog post titled "Frustration with the mosquito aerial spraying opt-out application process," July 30, 2021, here.
Senator Comerford continued; "I have had visibility into the painstaking work in each community relative to the decision to opt-out as well as the work to build a viable alternative plan, particularly given competing priorities during the COVID-19 pandemic. Towns put their limited resources into developing opt-out applications, only to see their applications denied because of the assigned regional risk level. If the state was going to deny applications based on regional risk level it should have saved these towns the trouble of applying. If the submitted alternative plans were deemed insufficient, they should allow towns to learn what standards EEA was looking for, and then be given a chance to amend their plans. We share the extreme frustration of our constituents."
According to EEA, guidance for next year's opt-out application program "will be forthcoming to municipalities." They expect that the application will have an expanded scope and requirements, and applications will be subject to significantly more stringent review. They note that "there should be no expectation that an approval decision for the 2021 season will carry forward to the 2022 season."
In the mean time, our coalition will continue to engage with the Mosquito Control for the Twenty-First Century Task Force to encourage ecological and democratic mosquito disease management and push for a piece of legislation to overhaul the whole system. More information on this legislation (and an opportunity to add our voice to the conversation) can be found elsewhere on this page.
Our coalition is immensely grateful to Senator Comerford for her bold leadership on this issue and look forward to continuing our collaboration with her and her colleagues.