MASSQuito Coalition Resources
Advocating for effective, affordable, transparent, ecologically responsible, and scientifically-based mosquito disease management in Massachusetts.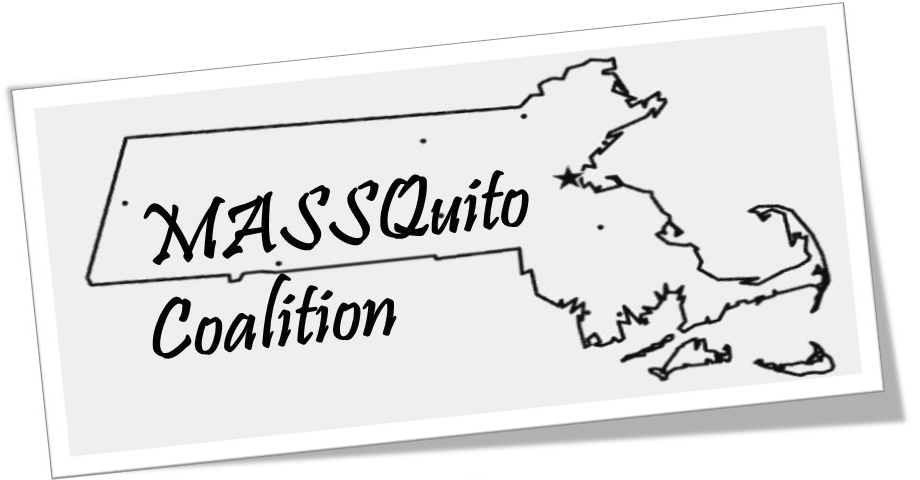 COMMUNITY OPT OUT DEADLINE EXTENDED
In effort to give municipalities time to submit applications, the Executive Office of Energy and Environmental Affairs is extending the mosquito spraying opt-out application deadline to Friday, May 28, 2021.
In order to be considered, an email containing the alternative mosquito control management plan and a certified vote by local City Council or Select Board must be submitted by midnight on May 28th, 2021 to the email inbox EEAopt-out@mass.gov. For an alternative mosquito control management plan to be considered complete, the minimum requirement is a detailed public outreach and education component. Program details can be found here.
The Mosquito Control for the Twenty-First Century Task Force accepts written comments from the public: Submit a Comment
Which communities are opting out?
To the best knowledge of the coalition (last updated 5/14/21), here is the outcome of municipal opt-out decisions by local governments. Please note that at this time, none of the alternative plans submitted have been approved or rejected by the state.
Montague has gone through the entire process (Board of Health (BoH) and Selectboard) – both voted unanimously to opt out. On Monday, May 3, 2021, BoH Director Daniel Wasiuk will present precisely what he plans to submit. They've also scheduled  a meeting for May 10, 2021 in case they need to make revisions.
Wendell voted to opt out April 14, 2021.
Ashby voted on April 28, 2021 to opt out.
Gloucester passed the BoH, Selectboard hearing is May 11, 2021.
Uxbridge is bringing it to the Selectboard on Monday, May 3, 2021 for a vote. (It appears that Uxbridge is putting out a RFP for services: https://www.uxbridge-ma.gov/sites/g/files/vyhlif3971/f/uploads/ifb_mosquito_control_20april20212.pdf)
Pepperell's Selectboard voted to opt out on 5/10/21
Harvard Board of Selectmen just voted to opt out!
Buckland, Whatley, Lincoln, Northfield, Shelburne, Buckland, Colrain, Charlemont, Hawley, and Gill have all begun the process at the town level.
Halifax voted on April 27, 2021 NOT to opt out. (We learned from a local advocate that this was because: 1) No one spoke in favor of opting out. 2) The Board heard about local residents who were impacted by EEE and felt that the dangers from mosquitoes and the diseases that they carry were enough of a concern to be more important than any potential downside from the program.)
On 5/14/21 we learned that the following communities are also attempting to Opt Out: New Salem, Wendell, Westhampton, and Williamsburg