The NOFA Summer Conference is a dynamic and diverse gathering of people working at the intersections of organic agriculture, gardening, food justice, land management, education, carbon sequestration, environment and health.

The 48th annual NOFA Summer Conference is slated for the weekend of August 5-7, 2022 at Hampshire College in Amherst, MA. Over 60 educational workshops, panel discussions, roundtables and a keynote session, a conference for children, entertainment opportunities and more.
We've appreciated the expansion of community and accessibility that meeting online has offered us, and we will continue to offer an online option for those who prefer to attend remotely. Agenda and details available here.
Registration is now open!
Sponsor the NOFA Summer Conference
Contact Mike Rice, Development Director, for more details at mike@nofamass.org or 518-461-6455
Ready to purchase a sponsorship? Check out here.
Summer Conference Committee
Jason Valcourt ● Conference Coordinator
jason@nofamass.org  970-275-1355
David Durstewitz ● Conference Workshop Coordinator
david@nofamass.org  773-598-9277
Ulum Pixan Ahtohil Suk'il ● Education Director
contacto en español
ulum@nofamass.org 508-603-9004
Mike Rice ● Development Director
mike@nofamass.org  518-461-6455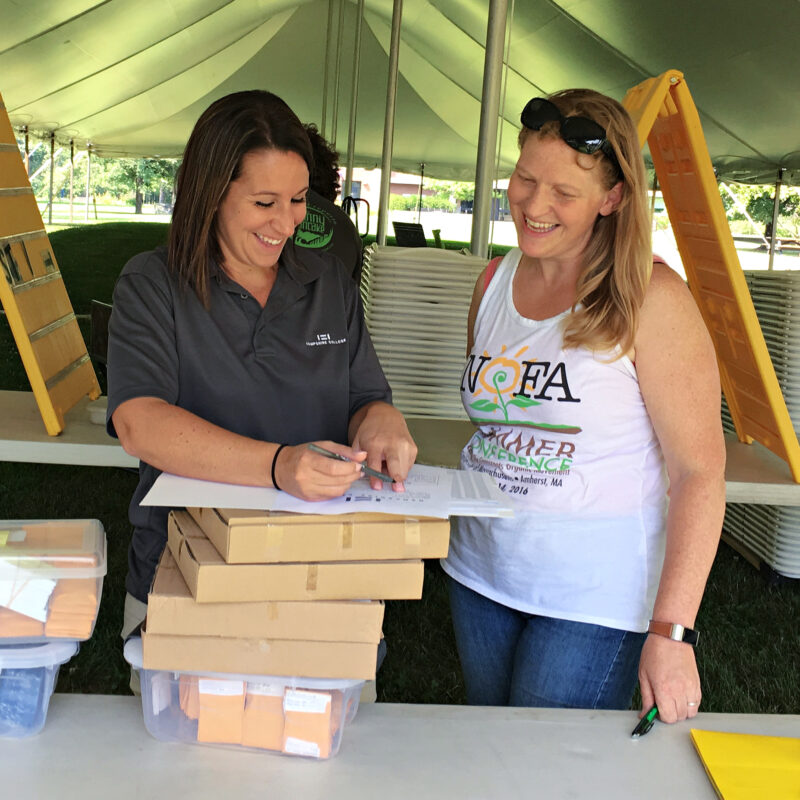 Barrett Anderson ● Administrative Director
barrett@nofamass.org  617-834-6883
Valerie Walton ● Children's Conference Coordinator
aallspice@aol.com  617-694-9656
Fern Spierer ● Fair & Entertainment Coordinator
fern.spierer@gmail.com  413-367-2716
Christy Bassett ● Communications Director
christy@nofamass.org  978-575-4084
Jocelyn Langer ● Executive Director
contacto en español
jocelyn@nofamass.org  413-561-0852