The NOFA Summer Conference is the annual summer gathering of the Northeast Organic Farming Association
NOFA is a non-profit organization of over 5,000 small-scale farmers, gardeners, consumers and food system reformers. We promote healthy food, organic regenerative farming practices, and climate disruption solutaions through soil management strategies
The 49th annual NOFA Summer Conference begins online: Monday, July 24 – Thursday July 27, with evening workshops.
On Friday July 28 and Saturday July 29, we gather in-person and online at Worcester State University, Worcester, MA for knowledge sharing and celebration through:
Workshops and discussions (including in Spanish)
The theme of the Summer Conference is
Buen Vivir: Celebrating Harmony with Nature and our Communities
Buen Vivir is a contemporary philosophy rooted in Indigenous Andean traditions of collective care, land stewardship and harmonious co-existence.
Spend the week engaging with farming technologies, practices and thoughts around good, vital and just living for all, at the community scale!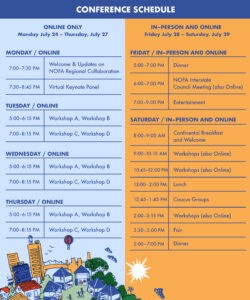 | Super Supporter | $260 |
| --- | --- |
| Supporter | $190 |
| Recommended | $145 |
| Reduced Rate Entry | $96 |
| Super Reduced Rate Entry | $55 |
| Keynote Panel Only | $20 |
| Child Attendee | $25, 45, 65 |
How to choose the right ticket for you? See the FAQ section below
Frequently Asked Questions
Is there an online-only ticket? No. When you register, you'll select one base ticket for the whole week. If you are only attending one workshop online, you'll choose a lower priced ticket. If you are attending events all week, or all day on Saturday, you'll contribute at a higher level.
I want to sign up for 1 or 2 weeknight workshops and also come to Worcester. Do I need two separate tickets?
You'll purchase just one ticket, see above answers.
I really hope I can be there on Saturday, but I'm not sure yet. Should I wait until I know my schedule before buying a ticket?
Having a head count really helps with planning. Purchase at the level that reflects your most likely attendance scenario.
Are meals included in my ticket?
Meals and housing are not included in the ticket. You'll add those separately.
Will there be camping on site?
Camping at WSU is not an option for us this year, but if there is sufficient interest we may be able to help facilitate other arrangements. Contact [email protected] with requests.
Are rooms available for both Fri and Sat nights?
Rooms at WSU are only available for Friday night, but see the logistics section below for local lodging (along with parking, rideshare and public transport information).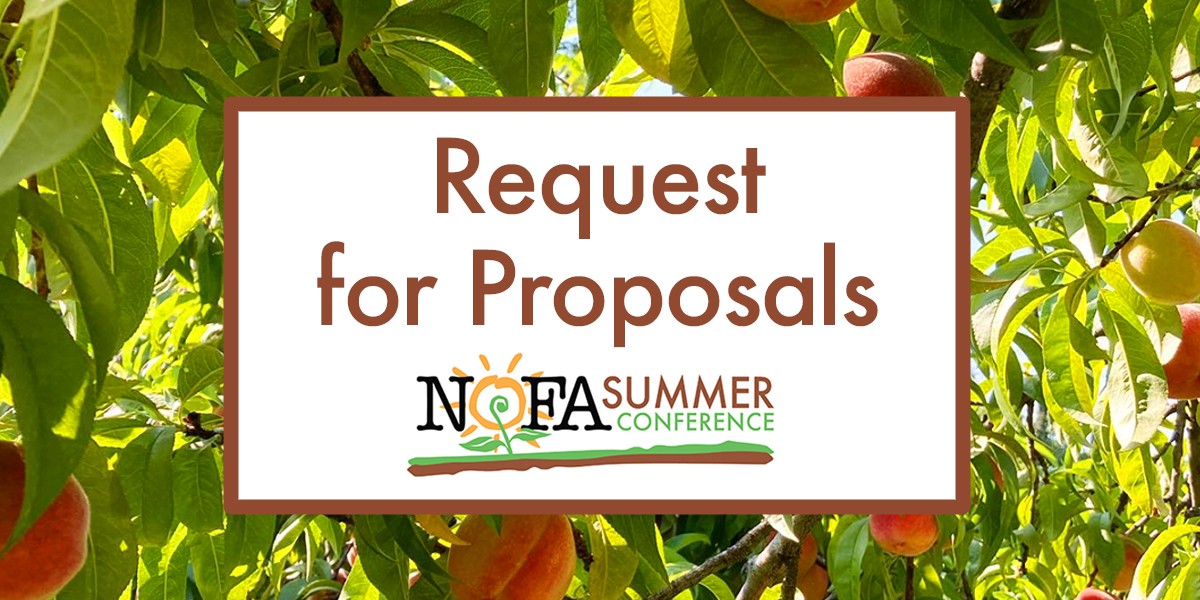 Workshop proposals will be accepted until April 27th for the 2023 NOFA Summer Conference and we are excited to hear from you!
Thank You to our 2022 Summer Conference Sponsors!
Supporters
Summer Conference Committee