Join Us for the 36th Annual NOFA/Mass Winter Conference
Saturday January 14, 2023 – at Worcester State University, Worcester, MA and Online
Sunday January 15, 2023 – Online only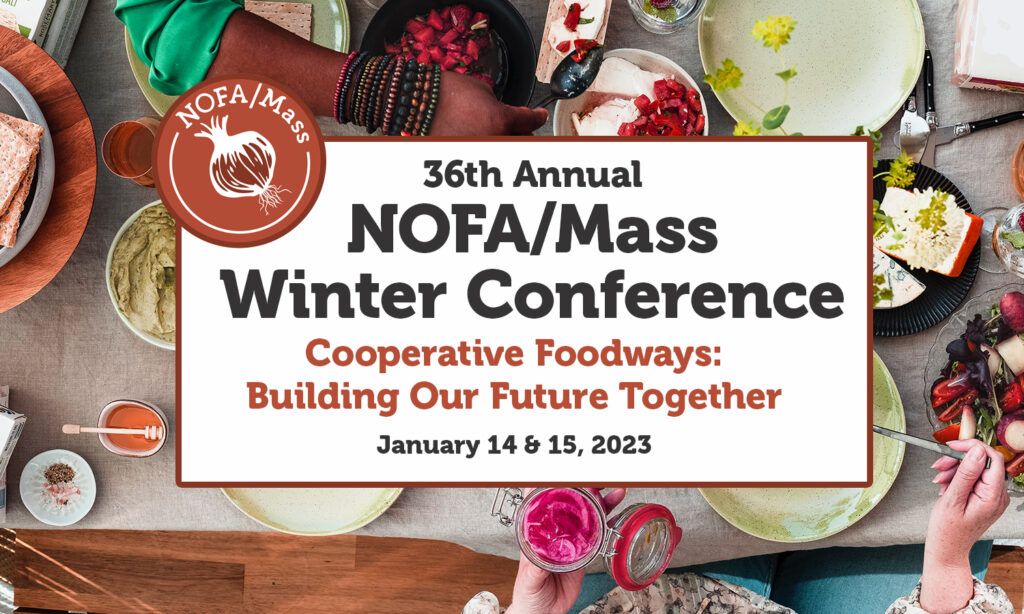 The NOFA/Mass Winter Conference connects farmers, gardeners, homesteaders, educators, and environmentalists to share resources and ideas to grow our vibrant organic community.
On Saturday January 14th, we will be in person at Worcester State University, with online access for remote attendees.
Programming on Sunday January 15th will be held online only.
We are excited to come together around this winter's theme, "Cooperative Foodways: Building Our Future Together" with this year's keynote speaker, Ira Wallace, author and worker/owner of the cooperatively managed Southern Exposure Seed Exchange in Central Virginia.
30+ Farming, Gardening and Food Systems Workshops
Free Soil Health Consultations – more info here
Community Seed Swap
Racial Equity Caucus Discussions
Details on the NOFA Tri-State Bulk Order
Silent Auction
Registration is available on a sliding scale so that everyone can take part regardless of financial capacity.
$50-$250
Full Scholarships Available. Apply here.
Sponsor the 2023 NOFA/Mass Winter Conference!