In light of the way many Americans celebrate traditional holidays with food and gifts, we asked Kelley Dennings from the Center for Biological Diversity to share some of her suggestions for simplifying the festivities and minimizing the impact that our sometimes over-indulgent consumerism has on the environment.
How ever you honor this time of year in your home, whether as a celebration of the harvest, a day of mourning for historical injustices, a sigh of relief at the end of the growing season, a turn inward with the coming of the solstice, alternate plans or all of the above, we wish you and your loved ones a safe and peaceful end to 2021.
5 Ways to Simplify the Holidays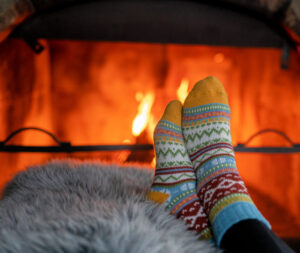 By Kelley Dennings
You've probably heard the statistics: The United States has 5% of the world's population but uses 30% of all resources, creates 30% of all waste and emits 15% of the world's carbon emissions. Unfortunately, our oversized impact on the planet only increases around the holidays. A 2021 analysis conducted by the Center for Biological Diversity, where I work, showed that Americans generate 23% more tons of waste in December than in other months of the year. 
The Center promotes conscious consumption around the holidays and throughout the year. We recognize that some people need to consume less, some need to consume differently and some who have been denied adequate and equitable food, clothing, shelter —or even joy — need to consume more.
According to a survey, more than 3 in 4 Americans wish that holidays were less materialistic. And nearly 9 in 10 believe that holidays should be more about family and caring for others and less about giving and receiving gifts. 
But that's easier said than done this time of year when we're bombarded by the pressure to amass towers of gifts, stuff stockings and stuff ourselves. All the fossil fuels and natural resources that go into producing unnecessary plastic toys, novelty gifts and wrapping paper make the winter holidays dreary for wild animals and the habitat they need to survive. By simplifying the holidays, you can reduce your environmental footprint and refocus on what really matters this holiday season.
Below are five tips to help you celebrate the holiday season sustainably. 
1. Give an alternative holiday gift
You may have seen headlines about how supply chain delays mean holiday gifts may not arrive on time. But even more concerning is how our dependence on the global supply chain for gift giving is making climate change worse. Every step in the supply chain, from production to packaging to transportation, uses fossil fuels. In fact, 40% of all plastic produced is used for packaging, which is used just once and then discarded. Instead of buying new gifts this holiday season, buy secondhand or refurbished goods.
Another option is to skip the stuff altogether by purchasing a non-material gift like an experience or donating to charity in a loved one's name. Use the global supply chain issues this year as a nudge to support local businesses — especially those owned by Black, Indigenous and people of color — and local reuse organizations to help build a just and local circular economy.
2. Entertain, decorate and wrap gifts sustainably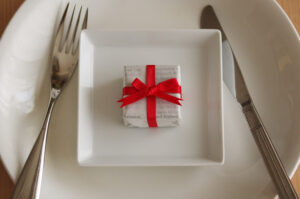 Are you entertaining guests this holiday season? Serve them food sustainably by using real plates, silverware, cups and napkins instead of disposables. Reusable dishware requires work to clean, but see if your friends and family are willing to share in the work as part of their gift to you. Or ask your guests to bring their own dinnerware, which could double as containers for leftovers. 
When decorating for your chosen holiday, look to bring the outdoors in with a holly sprig, pinecones, mistletoe, or a homemade wreath. When wrapping gifts, choose recyclable gift wrap like white office paper, a paper grocery bag, newspaper, an old map or calendar pages. Reusable gift wrap — like a fabric scrap, glass jar, pillowcase, basket, reusable bag or a scarf — is also a great choice.  
3. If you celebrate Christmas, choose a sustainable tree 
Christmas tree farms can help sequester carbon, though the carbon stored in individual trees is released once the tree is cut and then mulched or left to decompose after the holidays. Still, live trees are a much better option than artificial trees, which are made from fossil fuel-derived plastics. Live trees support local economies and can be used as mulch, artificial reefs or wildlife brush piles once the decorations come down. If you choose a live Christmas tree this holiday season, look into purchasing a living tree that can be planted afterwards, preferably one that is grown organically. Real Christmas trees are often sprayed with chemical pesticides that are bad for workers and the environment and can leave residues in your tree that are toxic for the people and pets in your home. 
If you want to ditch the tree altogether, fun and funky alternatives can be made with materials you already have at home. Trees made of string, recyclable cardboard, books, or twigs are all creative alternatives with beautiful aesthetics, and they're better for the planet too.
4. Prevent food waste and compost leftover food waste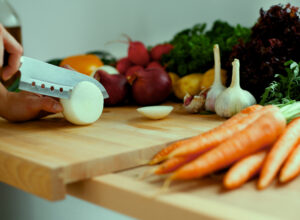 Many holiday celebrations are accompanied by big feasts that ultimately result in lots of food waste. In the United States, uneaten food is the single largest source of trash in landfills. When food in landfills decomposes it generates methane, a greenhouse gas that's 87 times more potent than carbon dioxide over a 20-year period. Preventing food waste has twice the lifecycle greenhouse gas benefit per ton compared to composting food. 
Before you start cooking your holiday meal, try some of these ideas to prevent food waste: Put your oldest leftover holiday food containers up front in your refrigerator so you eat them first. If you won't get around to eating something in time, freeze it. Resist the urge to double your recipe, or practice "stem-to-root" cooking this holiday season where you use parts of vegetables Americans typically throw out. For example, turn carrot tops into pesto or create a broccoli stem slaw. If you find yourself with food waste around the holidays try to compost it, either in your own backyard compost bin, a vermicompost bin or through a third-party collection company, instead of throwing it away.
5. Cook plant-based recipes
When we incorporate more plant-based recipes, holiday meals can play a part in building a better future for wildlife and people and help transform our food system. Cutting half of the conventional meat and dairy from just one person's diet can save as much as 511,000 gallons of water, more than 6,000 square feet of land, and the greenhouse gas equivalent of driving 4,000 fewer miles per year. Check out these plant-based recipes. 
As a society, we urgently need to phase out fossil fuels, transform industrial agriculture and hold polluting corporations accountable to avoid the worst impacts of climate change. Individually, we can celebrate the holiday season in ways that reflect the sustainable, healthy future we want and model to friends and family how to focus on connection and community instead of all that stuff.