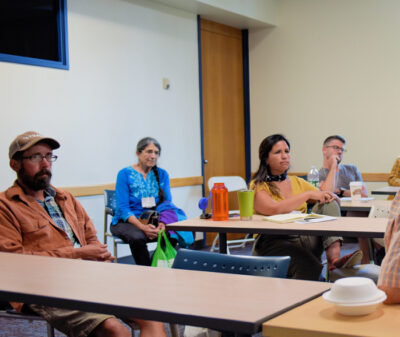 August 2022 Policy Update
By Marty Dagoberto, NOFA/Mass Policy Director
Formal session ends, hope remains for "non-controversial" priority bills
As we head to Summer Conference, we're still waiting for the proverbial dust to settle from the formal session which ended in the early hours of August 1st. We'll be sharing a detailed breakdown and next steps with our September newsletter. Even though it looks like most of our priority bills didn't make it to the finish line in time, there is a good possibility that one or two of them still have a chance of advancing during "informal session," which goes until the end of the calendar year. Stay tuned for our September newsletter!
Consumer use of Neonic pesticides in Massachusetts ended last month!
Passing a law isn't the only way to affect change. After several years of advocacy to pass the Pollinator Protection Act (Rep. Dykema's bill, ~2015-2020), the substance of the bill was enacted as a regulatory change through the pesticide board subcommittee. This would not have been possible without widespread grassroots support and the leadership of our state lawmakers in pressuring the executive branch to make this change. As of July 1st, 2022, pesticides containing pollinator-killing neonicotinoids that are labeled for turf, trees, shrubs, golf courses, and ornamentals became "state restricted use" in Massachusetts, meaning that they're no longer on hardware store shelves. This is a win for pollinators and a win for grassroots advocacy – something very much worth celebrating!
This Saturday, as part of the Summer Conference: Farm Bill Listening Session, free for farmers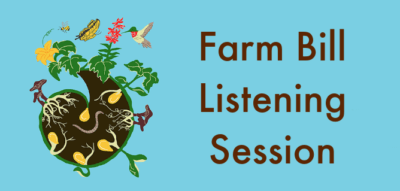 NOFA chapters from across the Northeast are partnering to gather input from farmers in our region on core priorities for the 2023 Farm Bill.
Please join us for this 90 minute listening session to share your thoughts and help shape the national conversation on topics like farm viability and markets, rural development, organic certification and enforcement, continuous improvement in organic, conservation programs, and climate-smart agriculture.
Farm Bill Listening Session (Part of the NOFA Summer Conference)
Saturday, August 6, 2022, 10:00 am – 11:30 am
Online and In-Person
Click here to take a quick survey and receive a Zoom link to the session.
This workshop is one of over 60 being offered as part of the annual NOFA Summer Conference, August 5-7 at Hampshire College in Amherst, MA. We are offering free access for farmers to the listening session and hope you will consider registering for the entire conference.