Governor-Elect Maura Healey seeks input on her priorities
By Marty Dagoberto, NOFA/Mass Policy Director
As Attorney General, Maura Healey proved herself to be an ally of NOFA/Mass in our common endeavors to reduce the use of toxic pesticides in our Commonwealth. On the campaign trail, she made climate action a top priority issue, with due attention to healthy soils for climate adaptation and mitigation. Now that she is headed for the Governor's office in January, her transition team is asking for input from residents.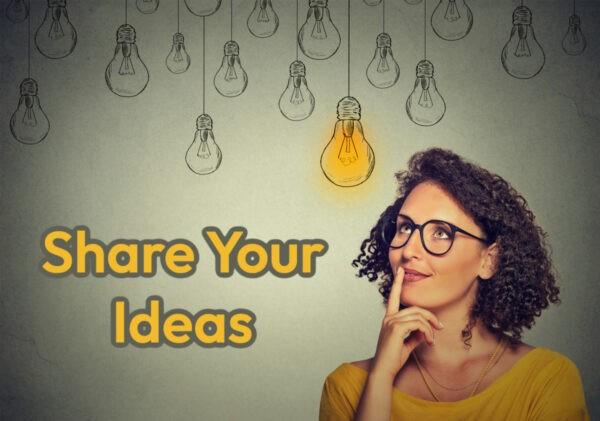 Share Your Thoughts
We urge you to weigh in with supportive comments on both of these fronts, as well as on any other issues which are important to you.
Please share your ideas with the Healey Administration by filling out this form.
Share Your Thoughts
We are encouraged to reflect upon the fact that we will soon have a proven pesticide reform champion as Governor of Massachusetts:
In 2019, AG Maura Healey sued the EPA on behalf of our Commonwealth for failing to protect children and the public from

chlorpyrifos

, which likely contributed to the subsequent

ban by the Biden administration

. 

In May of 2022 she sued 13 manufacturers for knowingly contaminating communities and ecosystems across our Commonwealth with

PFAS "forever chemicals."
NOFA/Mass is working with legislative allies to support several pieces of legislation in the 2023-24 session regarding pesticide reform (stay tuned!). We are summarizing our overarching concerns in a letter to the Healey Administration in hopes that they will pursue a systematic overhaul of pesticides regulation in Massachusetts. 
We invite our members to join us in encouraging the Healey administration to address these inadequacies regarding pesticide regulation in Massachusetts. 
Failure to provide accessible data about pesticide use in Massachusetts as required by MGL c. 132B § 7A

, Annual pesticide applicator usage reports exist only in physical paper form and are not available digitally or online. The existing paper summary reports are very limited, and, for example, do not track geographic data on pesticide applications, as is required for epidemiological, health, and environmental studies.

The paper forms are stored in boxes in an office building and are patently inaccessible to "government agencies, researchers, policy makers and the public" who wish to

ensure public health and to protect the environment of the commonwealth.

Failure to provide required reports regarding pesticide reduction efforts:

Per MGL c. 132B § 5A, the MA Dept. of Agricultural Resources (MDAR) is required to submit an annual report to the legislators regarding efforts taken, and progress made toward reducing pesticide use in Massachusetts. No such report has ever been filed. 

Lack of regulatory transparency:

As of October 2022, the most recent minutes of the pesticide board subcommittee posted online are from 2018. Subcommittee cover sheets detailing pesticide products to be registered are not published with meeting announcements or to the website. Presentations and reports are not posted either.

Lack of public input:

The Pesticide Board and the Pesticide Board Subcommittee do not solicit public comment on agenda items such as pesticide registrations and rarely acknowledge written comments. Public Hearings are the rare occasion when public comments are solicited. (Thanks to everyone reading this who shows up!)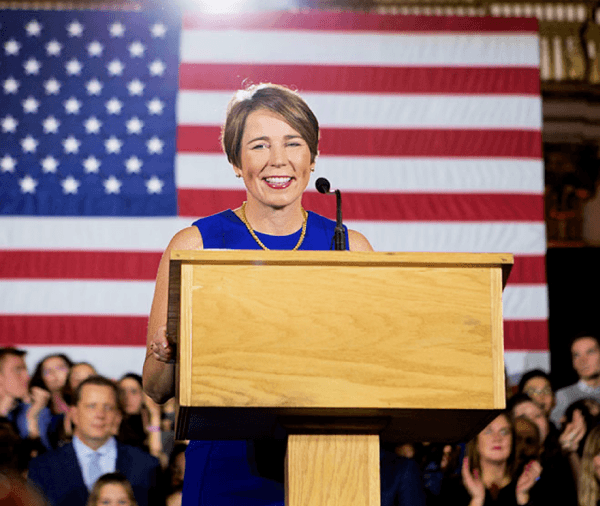 Photo courtesy maurahealey.com
What we can do. What she can do. 
Support the creation of a Pesticide Reform Task Force
As a means of addressing the above concerns in a holistic manner, rather than tackling a single chemical or issue at a time, we would like to see the creation of a "pesticide control modernization and environmental protection task force" to "review and make recommendations to improve the ability of the Commonwealth to prevent and mitigate adverse impacts of pesticide use on the environment and public health." These quotes are taken from a bill which would create such a task force, which was recommended "ought to pass" by the Joint Committee on Rules in April 2022 (H.4601 by Rep. Mindy Domb). The bill will be refiled in January, and we encourage the Healey Administration to use the power of the executive branch to support such an endeavor. 
Modernize Pesticide Reporting
As indicated above, due to the outdated pesticide reporting system, we do not have an accurate picture of current pesticide use. H.4931, filed by Rep. Jim Hawkins and passed by the House of Representatives in June 2022, would require MDAR to use an online portal and database for pesticide use reporting records with clear, online public access to the annual data. The Healey Administration could direct their incoming appointee to the position of MDAR Commissioner to prioritize the modernization of the Department's pesticide reporting and ensure that the proper resources are available in the FY24 budget to do this. 
Promote Ecological Mosquito Control
NOFA/Mass is opposed to the broadscale aerial application of pesticides and supports a scientifically based mosquito-borne disease management program to protect public health while minimizing environmental and public health risks associated with some forms of (pesticide-dependent) mosquito control. The existing programs for mosquito control in Massachusetts are antiquated and fragmented, and reform has been needed for decades. We urge the Healey administration to direct the relevant departments to prioritize ecologically sound mosquito disease control strategies. Legislation to this effect will also be filed in January.
Prioritize protection of children from pesticide exposure
We need action to reduce pesticide use, and children are especially vulnerable to toxic pesticides. Proposed legislation (H.926 in the 2021-22 session) would require that pesticides be proven safe before being used on playgrounds and fields where children learn and play and is modeled after laws passed previously in Connecticut and New York.
Center Farmers with any PFAS reforms
Public awareness of the emerging PFAS (Per- and Polyfluorinated Substances) crisis has taken off in recent months. NOFA/Mass is joining with the Alliance for a Healthy Tomorrow to encourage lawmakers to include in pending legislation measures to ensure that the burden of protecting our families and ecosystems from these "forever chemicals" does not fall on our farmers.
Following the model established by Maine, Massachusetts should: 
Ban the land application of PFAS-containing sludge and residuals and test agricultural land where sludge has been previously applied.
Fund a comprehensive array of supports for farmers whose land has been contaminated with PFAS

, including testing, mental health support, income replacement and possible farm buyouts.

Phase out MA-registered pesticides containing PFAS,

providing necessary support to farmers in that transition. 

(See

our PFAS page

for more resources on this emerging campaign.)
Implement Soil Solutions to the Climate Crisis
In addition to leading on pesticides reform, we know that we can count on Governor Healey to prioritize climate action, including soil solutions. 
"To meet our climate goals, we have to both reduce emissions from all sectors and remove existing carbon dioxide pollution from our atmosphere. Protecting our forests, agricultural soils, and wetlands reduces emissions, and removes carbon pollution from our atmosphere."
According to her website, Governor-elect Healey plans to "establish a Climate-Friendly Farming program to provide technical assistance to farmers interested in farm management practices that can reduce emissions and help drawdown carbon." 
Release and implement the MA Healthy Soils Action Plan posthaste
If the outgoing Administration is unable to publish the long awaited Healthy Soils Action Plan, our primary ask of the Healey administration related to climate will be to release the plan and to set her administration to work implementing it without delay. As outlined in a recent letter endorsed by nearly 40 stakeholders asking Governor Baker to release the Healthy Soils Action Plan, "we have long supported the creation of a Massachusetts Healthy Soils Program and participated in the drafting process for the Commonwealth's Healthy Soils Action Plan… Our Healthy Soils coalition is standing by to help create the Healthy Soils Program and to move us forward on our Commonwealth's Roadmap to Decarbonization."
We at NOFA/Mass look forward to working with the incoming Healey administration, our legislative allies, and our ever expanding network of ecologically-minded gardeners, farmers and food activists in pursuing the above enumerated priorities. 
If you are reading this and you are not yet a member, you can increase our collective power by joining here. Keep your eye out for our next newsletter, which will include a call to action to get our bills moving in the new session. Until then, have a safe and happy holiday season!