By Christy Bassett, NOFA/Mass Communications Director
One of the oldest ways to preserve food is through fermentation. And of the various foods and drinks that we can ferment and enjoy, some of the most popular include beer and wine. A slightly lesser known variation of these fermented alcoholic beverages is mead. Perhaps because the rarity of the primary raw ingredient used to make it, mead has yet to make it to most menus.
Instead of the grain used as a base for beer, or the fruit used to create most wines, mead is a wine made with a foundation of honey. A lot of honey. The quantity needed to make a batch of mead will vary depending on how much finished product you'd like to make, but in general you can count on needing at least a few pounds of honey to start with. Now, for good reason, honey isn't cheap. It's estimated that a single bee produces only about 1/12th of a teaspoon of honey in its lifetime. So a few pounds of honey is the life's work of many, many honey bees. But a colony is made up of tens of thousands of bees, which together can produce up to 50-100 lbs of honey per year. One bit at a time, a hive can put away much more honey than the bees themselves need to survive, and thus, in many cases there is excess honey that humans can harvest and use to nourish ourselves as well.
Keeping bees and harvesting quality honey is a job that requires dedication and skill. It's not a responsibility that is right for everyone, so if you're not up for caring for your own hive, you can find a local beekeeper that is dedicated to producing honey in a way that ensures the health of the bees and environment on the NOFA/Mass Organic Food Guide. There are also local beekeeping groups, like the Massachusetts Beekeepers Association, or the Worcester County Beekeepers Association, where you can find plenty of valuable resources around keeping bees in Massachusetts.
If you are someone who keeps bees, you already know the value of even a small amount of honey. Making mead from that liquid gold is just one more way that you can connect with the complex system that you have nurtured. If you would like to learn more about what goes into keeping bees, check out the NOFA/Mass YouTube channel for presenter and beekeeper Mel Gadd's workshop from the 2022 NOFA Summer Conference: A Primer on Natural Beekeeping.
Mel Gadd is also teaching a new workshop at the 2023 NOFA/Mass Winter Conference on Making Mead. Here is the workshop description: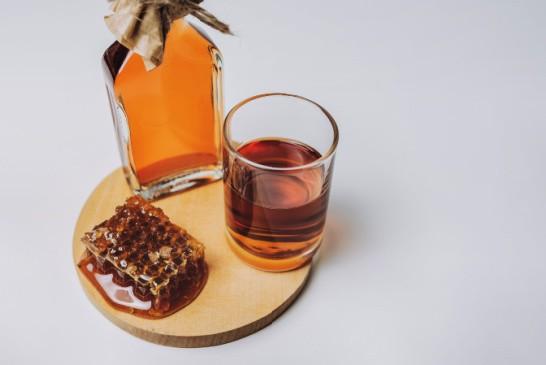 Making Mead
Mead is one of the oldest processed foods in human history. Around the world, people in diverse regions have developed diverse tastes and techniques for alcohol fermented from honey. How might we adapt these techniques to the plants, bees and yeast cultures around us, whether as a value-added farm product or as a hobby? We will explore the history of mead, taste a variety of meads and make and bottle a batch together for each participant to brew at home.
The basic process for making mead starts with honey, water and yeast. It can be a very simple process, such as diluting the honey with a bit of water and then adding yeast and leaving it alone to ferment for a couple of months. Or you can get pretty fancy and scientific about the whole thing by measuring the starting specific gravity of your dilution, using different types of honey, yeast or sugar to create carbonation and complexity, performing a secondary fermentation to add sweetness or flavors, or bottling at different times to vary your end product. Mead doesn't necessarily have to taste like honey, but it can, depending on your process and your recipe. Just like any other DIY project, you can make it your own. And learning the basics from the NOFA/Mass community is a great place to start.
Join us at the 2023 NOFA/Mass Winter Conference, happening in person at Worcester State University and online on Saturday January 14th, and online only Sunday January 15th, to sit in on Mel's Making Mead workshop and learn more. Read about the great lineup of farming, gardening and food systems workshops on the agenda page of the conference registration site. Registration is available on a sliding scale and full scholarships are available.