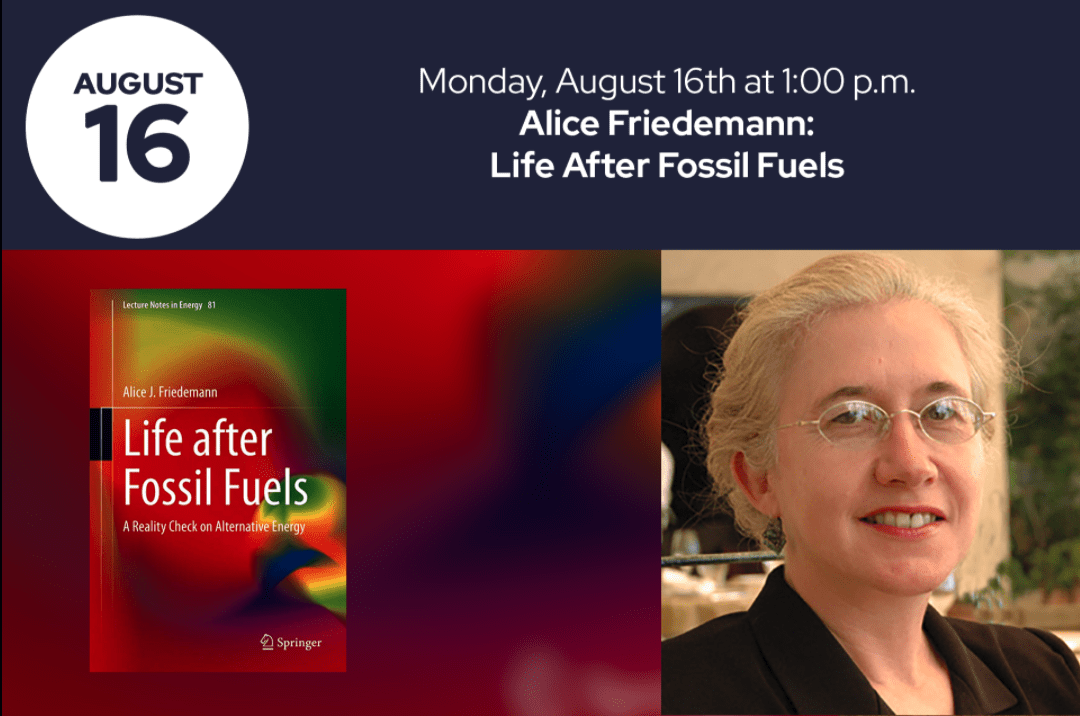 Join us for Life After Fossil Fuels, a conversation on Monday, August 16th at 1:00 pm ET with Alice Friedemann and Adam Sacks. They will discuss moving beyond fossil fuels and how our civilization can rise to meet this inevitable transition we face.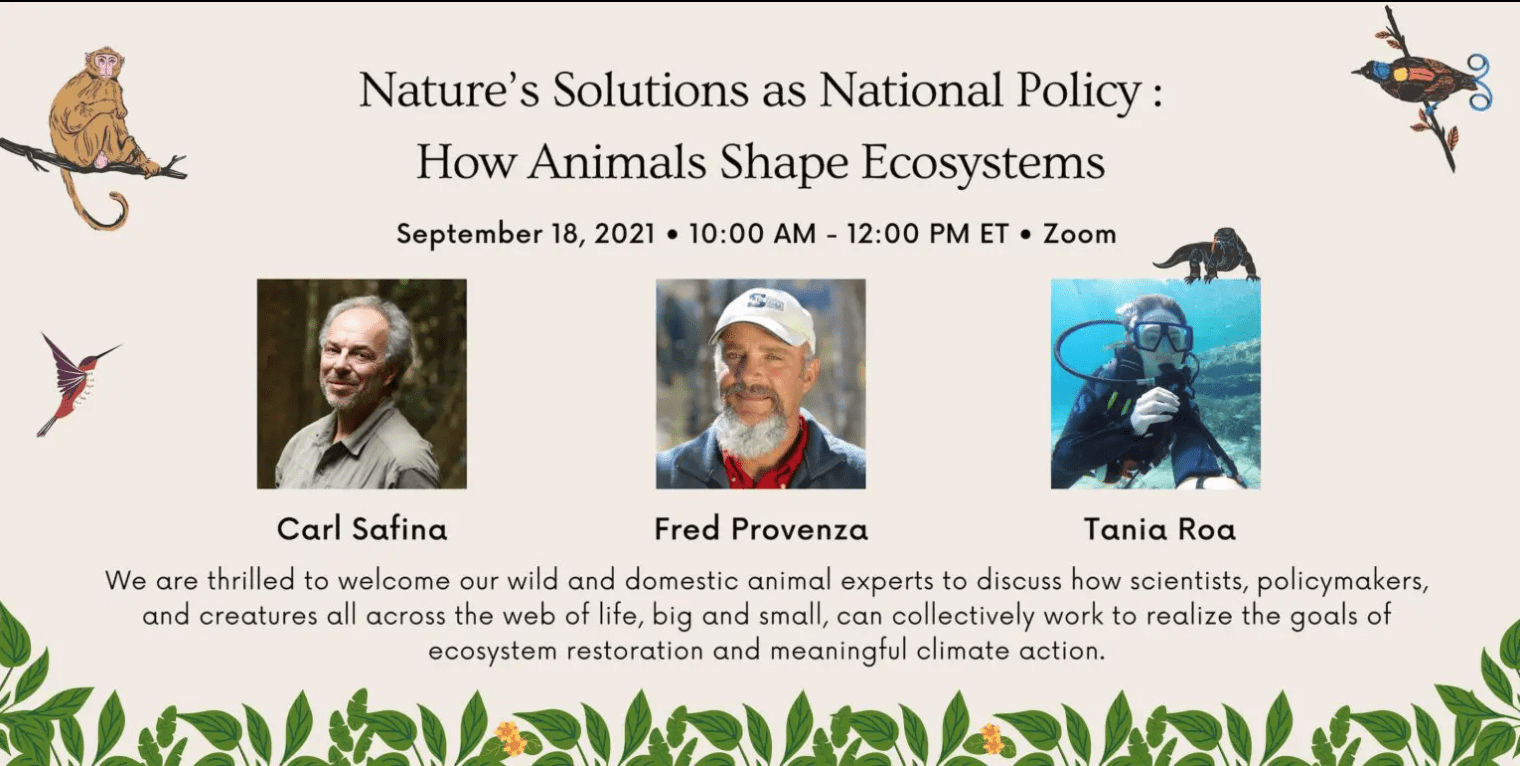 Hear from wold and domestic animal experts to discuss how scientists, policymakers, and creatures all across the web of life, big and small, can collectively work to realize the goals of ecosystem restoration and meaningful climate action.

The Amazon Rainforest is known as the "lungs of the earth" because it draws in carbon dioxide and breathes out oxygen. But it is also the biological heart of the planet's hydroclimate system, the planet's rain making machine. We have lost almost 20 % of the forest and are close to reaching a tipping point where it will turn to grassland. What will that mean for us, and how can we prevent the dieback?