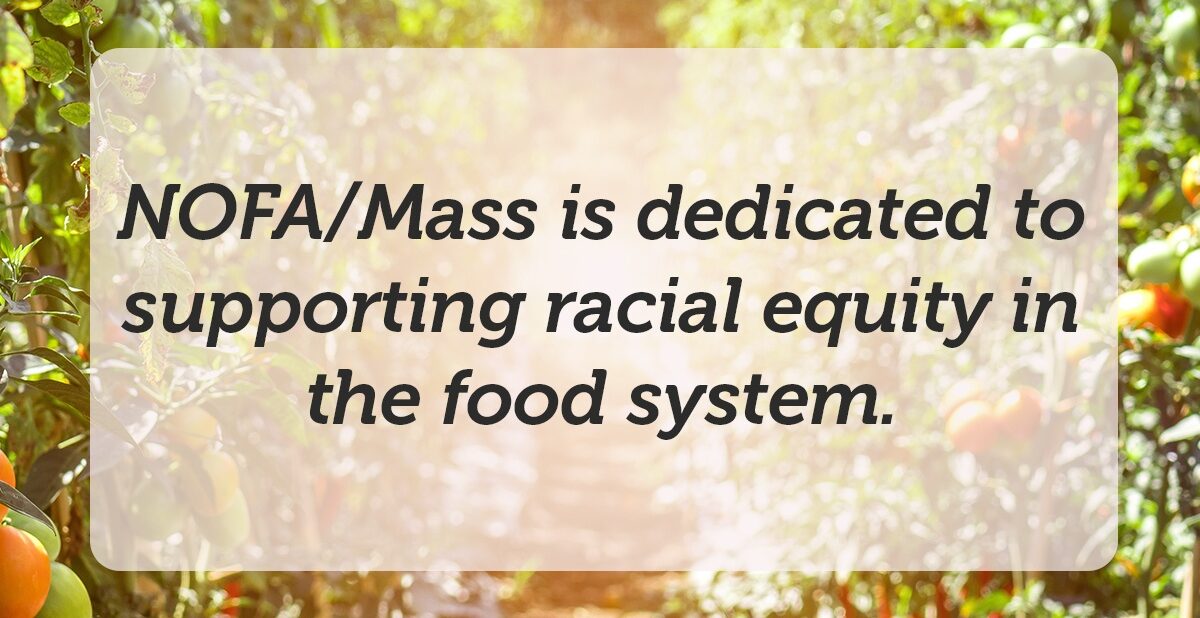 NOFA/Mass's commitment to a fair and just food system stems from our
Listen to an audio recording of this statement.
Let's help each other better understand how the absence of equity plays out in the food system. Only then can we recognize it, challenge it, change it, and move toward a fair food system for all.
This is a long-term commitment. We see this as a slow, steady, deliberate process, in which we are both challenged and inspired. We look forward to engaging in it with you.
If you are interested in deepening your understanding of how racism appears in the food system and beyond, we invite you to explore these resources compiled by our staff and board members.
History of Racism and Inequity
Racism and Inequity in Agriculture