By Doug Cook, NOFA/Mass Educational Events Coordinator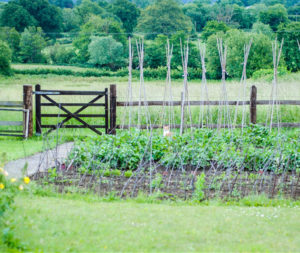 Gardening is a great way to grow our own healthy food. For many of us, this is the first reason we start a garden, but the practice of gardening is also much more than that. Through gardening, we deepen our connection to our environment; it becomes a creative outlet and we can tap into a deep cultural lineage of collaborating with plants. NOFA/Mass is excited to offer the Resilient Garden Series, a FREE educational series to anyone who wants to start a garden or is looking to deepen their gardening knowledge.  
Starting on February 16th, 2021, every Tuesday evening from 7:00pm – 8:30pm through April 13th, we will be hosting a garden–related online event with live presentations and Q&A periods.  Each event will focus on specific areas of gardening knowledge. You're welcome to join them in succession, or choose to jump in only for your favorite topics. 
2021 Resilient Garden Series 
Feb 16 – Designing an Abundant Garden with Allison Houghton, Ruth Green, Christie Higginbottom 
Feb 23 – Starting a New Raised Bed Garden with ML Altobelli 
Mar 2 – Tips and Tricks for Beginning Gardeners with Christie Higginbottom 
Mar 9 – Understanding Living Soil with Monique Bosch 
Mar 16 – Choosing Amendments with Marco Thomas and Laura Davis 
Mar 23 – Building Soil in the Garden with Sharon Gensler 
Mar 30 – Perennial Gardens and Edible Hedges with Ruth Green 
April 6 – Wild Edible and Medicinal Plants with Priscila Espinosa and Russ Cohen 
April 13 – Happy Healthy Chickens with Kirby Lecy 
Register online to receive the Zoom meeting information.