By Marty Dagoberto, NOFA/Mass Policy Director
On October 18th we received a dire call from a member of the Herter Community Garden in Allston/Brighton. It was two days before the close of a public comment deadline for the Master Plan for Herter Park. The Department of Conservation and Recreation (DCR) planned to relocate the gardeners who have been cultivating this ⅓ acre garden organically for nearly 50 years. Gardeners had heard about this plan less than 3 weeks before and asked for our help in raising the alarm. We've done our best to help out and so far; you have all showed up big time in support! Let's keep it going.
WATCH – This beautiful 12 minute video, created by gardeners, highlights some diverse voices of gardeners responding to the planned relocation of the Herter Community Garden.  
Founded in 1976, The Herter Community Garden includes approximately 70 plots on 0.35 acres and sits alongside the Charles RIver in Herter Park, Brighton. According to advocates, the garden has long been a hub of organic urban community gardening for almost half a century and is relied upon by local immigrant communities. The garden is centrally located in the park, forming a prominent attraction for many park visitors who engage with the plantings and gardeners and learn about urban food resiliency and pollinator protection at an established pollinator garden.
The plan to remove the garden was first disclosed during a 90 minute public meeting hosted by DCR on Zoom on September 29, 2021, during which contractors spent 2 minutes discussing the Herter Community Garden (video, here). DCR contractors explained how turning the existing community garden into a "picnic lawn" would provide "an expansive view of the river."
DCR proposes the creation of a new community garden in a spot adjacent to an existing one, about a quarter mile up river. Advocates point out that the proposed expansion site is "sloped, wooded, with poor drainage and depleted soil" and is isolated, largely obscured, and remote from other activities in the park.
"It's impossible to 'move' this community garden: 45 years of soil building, the perennials, the paths, the trellises, the relationships with the land," remarked Brent Whelan, a member of the Herter Community Garden. "The garden could only be destroyed and hopefully recreated, but it wouldn't be the same community garden and beds like we have now take years to establish. Many of our older community members have expressed that they would not be able to make the move," Whelan added.
[Above excerpts from our NOFA/Mass Press Release, October 21, 2021]
Hearing such a compelling story, our statewide network of gardeners, farmers and food activists jumped into action to preserve this historic community garden. In less than 36 hours, a petition we set up with the gardeners demanding that DCR leave the gardens where they are was endorsed by over 2000 supporters. Due to a flood of public comments, DCR extended the comment deadline over a week. Local media (WBZ, Oct. 21, 2021) ran a wonderful story on the issue and the Cambridge City Council passed an emergency resolution (Oct. 25th) in support of the gardners staying in their location. And on Monday, November 2nd, DCR finally met with community garden members, who had previously been excluded as stakeholders, to hear their comments directly. 
This fight is far from over. We will continue to use the petition to demonstrate support and mobilize supporters as needed through the Action Network platform. We will continue to keep our members informed as to the status of the Master Plan and any future points to intervene in support of keeping the Herter Community Garden intact. If anyone reading this has any connections to DCR or to the Baker administration, we appreciate you putting in a word of support. 
We hope that the DCR will recognize the value and historical momentum of this community garden, realize that it is not actually possible to "move" a community garden, and decide to center the garden in their final "Master Plan." In a time of food insecurity and climate destabilization we should be expanding community gardens, not "consolidating" them or turning them into lawns. 
We are utterly inspired by the passion and creativity of the Herter Community Gardeners. This vibrant community, including diverse immigrant communities from multiple parts of Boston, is demonstrating its strength and commitment to local organic food solutions and they embody the kind of deep connection to the land, the soil, the plants, the microbes, the humans and more than humans communities which forms the core ethos of the organic movement. In this time of climate crisis and social discord, we are honored to assist in this fight to preserve this bastion for positive, community-driven solutions.
"Stay tuned, as the story develops!…"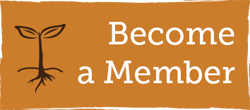 Remember: NOFA/Mass is YOUR network of gardeners, growers and food activists, working together to increase the cultivation of living landscapes for the health of our communities and our planet. If we can ever help mobilize our networks in support of your community initiative, please get in touch. We'll do our best, with the limited capacity we have! You can help us strengthen our ability to mobilize in defense of food sovereignty and climate action by making a financial contribution and/or becoming a member. You can join for as little as $10 a year. 
Additional fun backstory: *Community gardener Brent Whelan (pictured, right) reached out to Tom Sullivan of "Pollinators Welcome," who'd helped them install the pollinator garden at Herter Community Garden, asking him for help mobilizing allies in defense of the garden. Tom is a key member of our Mass. Pollinator Network and immediately referred them to our Policy Director. Thank you for the connection, Tom! This is such a great example of the strength of our networks.
Pesticide Bills Public Hearing Now Expected in DECEMBER…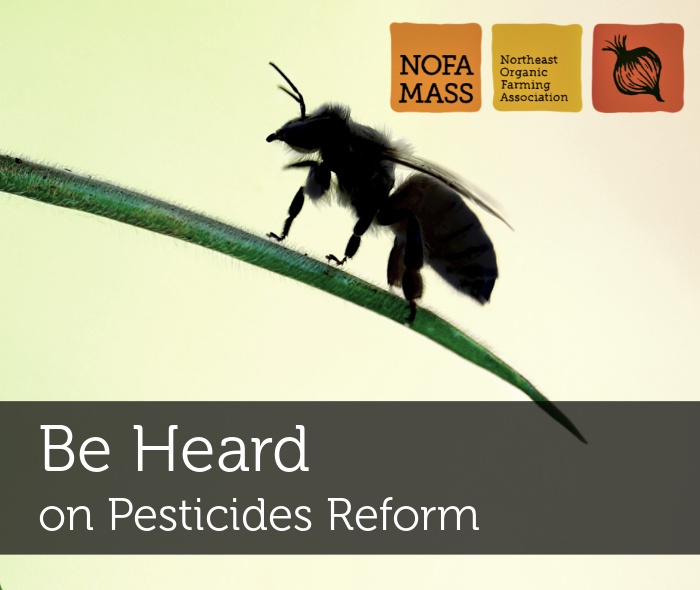 We are still waiting for a date for the big public hearing on numerous pesticide related bills being considered by the state legislature. We are now expecting it in early-mid December… Our June Newsletter article is still in effect with the relevant information and will be updated when we get the word. 
This hearing is a critically important opportunity to demonstrate support from the movement for healthy living landscapes and toxins reduction. We encourage all supporters to submit testimony and are seeking subject matter experts and grassroots leaders to speak the day of the hearing. To make sure you receive a notice as soon as we get the word, please fill out this form and stay tuned!