From Alfalfa Meal to Zeolites, the Bulk Order Has Something for Every Grower
By: Richard Robinson, National Association of Science Writers
I love the NOFA bulk order, both for its one-stop shopping convenience, and because it helps me get my gardens off to a great start every spring. Here are a few of the things I'll be putting in my basket.
Dutch white clover: This low-growing nitrogen fixer is a nice way to keep paths covered with a perennial crop that's easy to manage. And this year I'll be trying Lincoln Fishman's technique of transplanting right into a thick stand of Dutch white clover—as he's explained in a previous newsletter, it works well for many different crops. I'm intrigued, and I'll be ordering several pounds of seed, and the clover inoculant to go with it (and will report on my experience in a future newsletter). You can learn even more about Lincoln's experiences at the NOFA winter conference.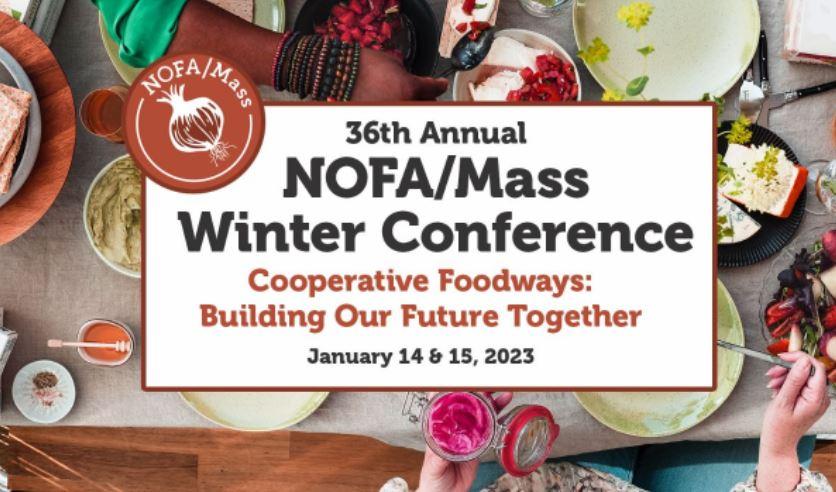 Registration is available on a sliding scale so that everyone can take part regardless of financial capacity.
Nitrogen: Our crops need nitrogen, both early in the season as the soil warms up, and later on as the available nitrogen in the soil becomes incorporated into plant material. There are many choices in the bulk order, including blood meal (very fast release) and alfalfa meal, soybean meal, fish bone meal, and feather meal (all slower release). I really like NatureSafe's 13-0-0, a mix of slow- and fast-release ingredients. I sprinkle it on at planting time and cover it with leaf mulch. My plants love it.
Pest control products: I did a heroic battle with an aphid outbreak in one of my hoop houses last year (long story, my fault…), and used up my Safer Soap. Time to order more. It's also time to get a new supply of DiPel, for late-season caterpillars on my brassicas.
The bulk order also has some intriguing new products you might consider for your growing; these products include rugged and long-lasting Winstrip trays, and CannaDiesel—a blended fertilizer not for your tractor, but for your cannabis! You will also find a wide selection of other great products, including tomato stakes, micronutrients, a full selection of cover crops, tubers, and so much more. Furthermore, if you are picking up in Sherborn this year, I'll see you there!