About the NOFA Summer Conference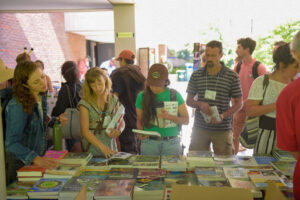 The NOFA Summer Conference is organized by NOFA/Mass on behalf of the NOFA Interstate Council. This three-day event, with over 60 individual workshops, is typically scheduled for the second weekend of August each year. It is historically held at Hampshire College in Amherst, MA. On-site housing and organic meals are available for presenters and attendees throughout the weekend. In 2020 and 2021, the NOFA Summer Conference moved to a virtual format due to the pressures of COVID-19. We hope to return to an in-person experience in coming years, while retaining the infusion of technology that the virtual experiences have brought us.
Learn more about the NOFA Summer Conference here.
About the NOFA/Mass Winter Conference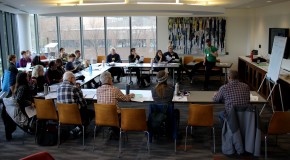 The NOFA/Mass Winter Conference is a one- or two-day event that occurs during the second or third weekend of each January. It is typically held in Worcester, MA, on the campus of Worcester State University. An organic lunch is sandwiched by over 40 educational workshops for a full day of learning and socializing. In 2021 the NOFA/Mass Winter Conference was held virtually due to the pressures of COVID-19.
Our 2022 Winter Conference will be a hybrid event:
Saturday January 15 – choose to attend onsite at Worcester State University and/or online via Zoom.

Sunday January 16 – will be virtual/online only.
See the most current details for the 2022 NOFA/Mass Winter Conference here.
Reparations and Solidarity Acknowledgement
Compensation for Conference Presenters who Identify as BIPOC
At NOFA/Mass we are working on paying our presenters a just honorarium, according to our budget capabilities. 100% of the funding we receive from the conference goes to our nonprofit and to pay for our presenters, organizers, venue and infrastructure, and does not benefit any single individual. Although many events are virtual, we are still paying honorariums at the scale listed below.
We welcome your feedback as we work toward creating more equitable compensation structures. To learn more about our commitment to racial equity, read our Racial Equity Statement.
Benefits included in our honorarium and in-kind offerings for BIPOC presenters:
One year of free membership to NOFA/Mass ($50 value)

5 complimentary tickets to the conference for family and friends ($400 value)

1 half page advertisement in our conference program book ($200 value)

Presenter stipend ($150)
Total value per presentation: $800