NOFA/Mass organizes and holds two annual conferences. The NOFA/Mass Winter Conference and the NOFA Summer Conference. These events each attract about 1,000 people from throughout the northeast each year.
The conferences are curated collections of keynotes, workshops, panel discussions, Q & A sessions, meetups, children's activities, vendors, a raffle or auction, music, films, dance and wholesome organic meals. Educational workshops are geared towards farmers, gardeners, homesteaders and activists of all levels that are interested in participating in a food system that improves the health of individuals, communities and the planet.
NOFA/Mass is a non-profit organization that utilizes the conferences to spread awareness about current agricultural issues, share growing knowledge from peer to peer, and bring in revenue to support ongoing education and advocacy work.
More about the NOFA Summer Conference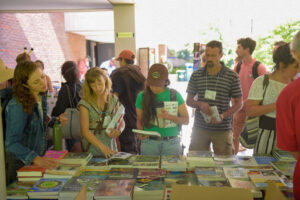 The NOFA Summer Conference is organized by NOFA/Mass on behalf of the NOFA Interstate Council. This three-day event, with over 60 individual workshops, is typically scheduled for the second weekend of August each year. It is historically held at Hampshire College in Amherst, MA. On-site housing and organic meals are available for presenters and attendees throughout the weekend. In 2020 and 2021, the NOFA Summer Conference moved to a virtual format due to the pressures of COVID-19. We hope to return to an in-person experience in coming years, while retaining the infusion of technology that the virtual experiences have brought us. 
Learn more about the NOFA Summer Conference here. 
More about the NOFA/Mass Winter Conference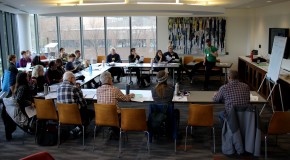 The NOFA/Mass Winter Conference is a one- or two-day event that occurs during the second or third weekend of each January. It is typically held in Worcester, MA, on the campus of Worcester State University. An organic lunch is sandwiched by over 45 educational workshops for a full day of learning and socializing. In 2021 the NOFA/Mass Winter Conference was held virtually due to the pressures of COVID-19. 
See the most current details for the upcoming NOFA/Mass Winter Conference here.