NOFA Conservation Innovation Grant (NRCS) Project
Organic No-till on Northeast Farms: A Practical Exploration of Successful Methods
About the Project
This project supports the development of a learning community of northeast organic farmers who are integrating reduced and no-till methods currently on their farms, maps out what they are already doing and how it is working, defines what it currently means to be reduced/no-till in the northeast right now, and encourages further innovation, development, and education around these techniques to the wider farming community. The ultimate focus and goal of our investigation is to refine and educate about organic tillage reduction methods.
See our final report on this project here.
Download a .pdf of the factsheet
The Connecticut Farmers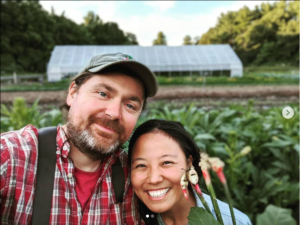 Yoko Takemura and Alex Carpenter both come from non-farming backgrounds but came to a love of farming through reverence for the natural world. Together they started Assawaga Farm, a 3/4 acre organic vegetable farm located in Northeastern CT specializing in Japanese varieties. They purchased the raw land in 2016 and slowly built all of the infrastructure (including their house) in order to start their farm in 2018. They do all of the farming by hand without any use of machinery. They sell at 2 farmers markets and through a small CSA.
Yoko and Alex feel lucky to have started Assawaga Farm farm during a time when there are ever-increasing resources on small-scale no-till farming. They learned about no-till practices first-hand in 2015 at Bryan O'Hara's farm (Tobacco Road Farm in Lebanon, CT) and were instantly convinced; they then began to amass more knowledge about no-till and its relation to soil health. This season they plan to incorporate cover crops into their no-till system without using any machinery.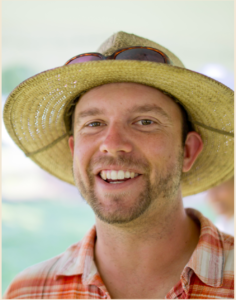 Steve Munno is the Farm Manager at Massaro Community Farm in Woodbridge, a certified organic non-profit farm, operating a 250-member CSA, local market sales, and on-farm educational programs and events. In addition to commercial sales, Massaro has made a commitment to donate 10% of all production to local hunger relief agencies. Massaro offers a portion of its harvest to local hunger relief organizations. Prior to coming to Massaro, Steve farmed at The Food Project in Massachusetts and at UC Santa Cruz in California.  Steve was a co-founding member of the New CT Farmer Alliance and joined the CT NOFA board in 2012.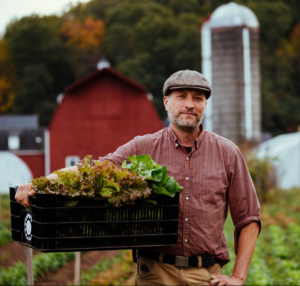 Rodger Phillips, Sub Edge Farm 
Rodger has been farming in Connecticut for 14 years. Along with his wife, Isabelle, he operates Sub Edge Farm, a diversified 300-acre certified organic farm growing fruits, flowers vegetables, culinary herbs as well as pasture raised meats and eggs. The farm has a CSA program and a farm-shop open most days of the week.
The goal at Sub Edge is to always strive for improved soil health; they are experimenting now with a no-till drill and roller crimper they hope to use for growing squash and tomatoes this year.
The New Jersey Farmers
Learn more about the NJ Soil Health Champions in this Virtual Soil Health Field Day.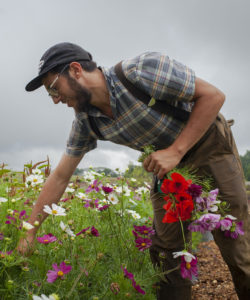 Watch Alec's introduction to the farming operation at Ironbound Farm.

Alec's production focus is annual vegetables, producing about 12 acres of annual vegetables on a 108 acre property that includes 10 acres of apple orchards, a restaurant, poultry and perennial crops. Alec's growing philosophy is based in the philosophies of organic and biodynamic farming and permaculture principles. Alec serves on the NOFA-NJ board and has been involved in farm-to-school education since 2016.
Alec has been interested in no/ minimal tillage since the beginning of his farming career. With silty/clay soils, it was easy to observe the effects of tillage, especially after heavy rain fall. Alec uses reduced tillage methods for field prep: a subsoiling Keyline plow (Yeomans) & a Spader. A rototiller is used only to incorporate compost or minerals into the top 2-3 inches of the seed bed. 70% of the operation is in permanent raised beds, and the fields are laid out on keyline and contour for water management. Alec is committed to a 5 year EQUIP program with NRCS where he is implementing multi-species cover cropping and native pollinator habitat, among other improvements. In 2019 Alec will be experimenting with planting perennial grasses and legumes in widened pathways.
Alec and his wife Lauren started out farming 1 acre and scaled their operation to a 100 acre piece of preserved farmland where they created a Producer & Facilitator Cooperative known as Cherry Valley Cooperative Farm. The Cooperative eventually expanded to include 8 enterprises including vegetables, meat, fiber, mushrooms, fruits, herbs, maple syrup and more, as well as offering education and community events. In 2019, Alec moved to Ironbound Farm to manage the farming operation there; he has been working hard to restore the abandoned fields to full production while preserving and building as much soil health as possible through the use of highly diversified cover crops and implements that are lighter-impact on the soil structure like the yeomans plow, Imants spader and flail mower.
For more information about Ironbound Farm and the practices there, check out their website and the video link above!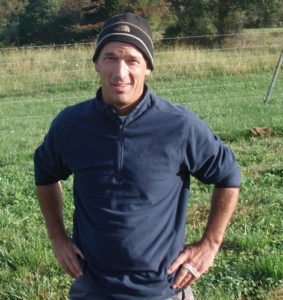 Mike Rassweiler, North Slope Farm 
Watch Mike's introduction to North Slope Farm 
Mike Rassweiler grew up in a town setting, but, guided by a love of the outdoors, an interest in self-reliance and the potential investing in his community he bought and founded North Slope Farm—a 50 acre, diversified organic farm, located in central western New Jersey.  Primary cash crops are vegetables, flowers and herbs grown on five acres, also producing compost, hay, straw, pasture, and fruit. North Slope Farm serves a variety of markets including retail farm stand, off-site farmers markets, wholesale accounts and special projects. Primary tillage and cultivation is done with both tractors and hand tools. While efficiency is striven for in mechanization of crop care, the most valued part of the crop production process remains the production crew.
Mike has, from the start, focused on fostering life in the soil in relationship with and striving to grow food and valuable products for family, friends and community.  He became interested in tillage reduction when he noticed that fallow soils, well covered with diverse cover crops, especially clovers, show clear development of improving soil texture.  To foster this process, he attempts to till the soil as little as possible, reducing tillage depth progressively every year. Now he is attempting to incorporate the establishment of clovers and more diverse vegetative cover in his standard field crop production methods.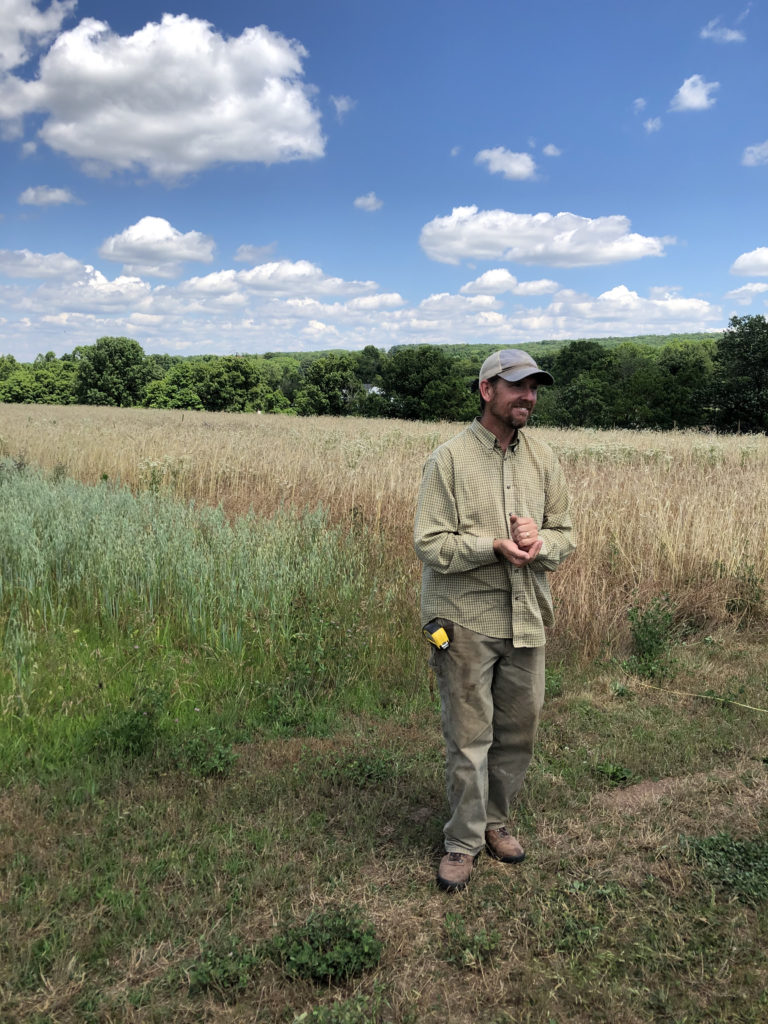 Scott Morgan, Morganics Family Farm
Watch Scott's introduction to Morganics Family Farm 
Scott has been growing organically for 19 years, now entering his 4th season growing on his own farm. Scott grows Organic specialty grains like hulless oats for fresh oatmeal, Einkorn wheat for flour and farro, and modern hard red winter wheat. He is also experimenting with legumes like Chickpeas and lentils, as well as non-grass grains like sunflower and sesame.
Scott wants to improve the health and long term viability of the soils on his farm and has been experimenting with inter-cropping, under-sown covers, natural seasonal weather shifts for cover crop termination, flail mowing for residue management, and no-till and minimum till seed drilling.
Morganics Family Farm was born from a desire to breach the final frontier of local organic production in the Northeast section of the United States and thereby take part in the revitalization of the local grainshed.  The goal of Morganics is to provide top quality grain products, grown in organic soil and sun dried to perfection.
The Massachusetts Farmers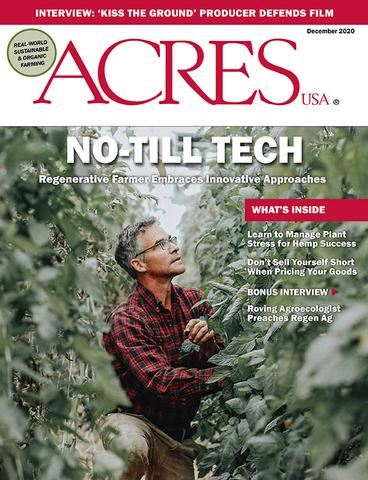 Watch Jim's introduction to Red Shirt Farm. 
Jim Schultz worked on apple orchards in New Hampshire, a maple sugaring operation in Vermont, and a horse-powered farm in Maine before enrolling in the New Alchemy Institute in Falmouth, Massachusetts to study alternative renewable energy systems, sustainable agriculture and bioshelter technologies with some of the preeminent scientists in those fields. He and his wife Annie then completed their undergraduate degrees at The Evergreen State College where Jim helped run the student organic farm and double-majored in Ecological Agriculture and Education. After completing a Masters in Education at UMass Amherst, Jim became a public school teacher. He taught, coached and administered for 26 years, all the while planning his farm: Red Shirt Farm. Jim has brought all of his passion for biodiversity, renewable energy, and cutting edge sustainability to this farm. His interests inform his approach, which integrates no-till, cover cropping, careful fertility planning, pastured animal production, animal and perennial integration.
Red Shirt Farm was featured in the December 2020 issue of Acres! 
Doug Wolcik & Anna Ketchlin, Gaining Ground Farm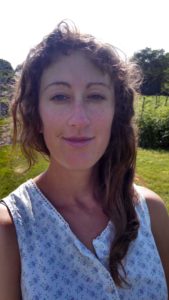 Gaining Ground is a three- acre organic no-till farm that grows produce entirely for hunger relief with help fromvolunteers of all ages and abilities, who work and learn in its fields.
In 2015, farm manager Doug Wolcik and the farm crew started transitioning to no-till at about an acre per year after trialing the method for one season in a high tunnel.  2018 was the second year with all three acres in no-till production. The result has been nothing but success; insects, disease and weed pressure are down, while yields and quality have gone way up.
In 2020, Anna Ketchlin took over management of the farm. Anna has been growing vegetables in eastern Massachusetts for almost a decade. She grew up in Minnesota on a small hobby farm, but found her call to farming through her work and studies in farm-based education.  She is dedicated to connecting people to the land through growing food and sharing knowledge of the natural systems of the earth.  She is honored to be a part of celebrating this process of healing land and community with a holistic mindset and believes in working to create a just and sustainable food system.
Through this project, Doug, Anna, and the rest of the crew have experimented with cover crops integration into the no-till system and a particular focus on enhancing/increasing soil biology.
Chuck Currie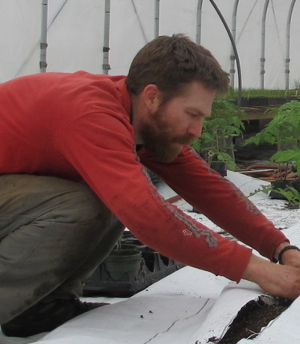 , Freedom Food Farm
Chuck Currie began farming after being introduced to local, small scale agriculture while a student at UMass Amherst. After completing a B.S. in Plant, Soil, and Insect Science with a focus on soil microbiology and plant pathology, he worked on a 20-acre vegetable farm in Western Massachusetts for three years before leasing land in Vermont and starting his own farm in 2006. Still in search of permanent land tenure, Chuck and his partner Marie Kaziunas started Freedom Food Farm in Johnston, RI in 2012. Freedom Food Farm is now located on 90 acres in Raynham, MA. The farm produces produce, herbs, heritage eggs, flowers, raw honey, grain, flour, hay, straw, pasture-raised meat, plant starts, ferments, preserves & other value-added products. Farm products are marketed year-round at an on-site farm store and three local farmers' markets.
Chuck and Marie believe in the biodynamic tenant of holistic management, or treating the farm as a whole organism. Practices that support this philosophy include crop and livestock biodiversity, maintaining and creating habitat for naturally occuring biodiversity, cover cropping, reduced tillage, and overall taking into consideration the health of the entire farm ecosystem and community when making decisions.
Chuck believes that soil health is the key to plant health, animal health, and the health of the entire earth. He is interested in figuring out ways to reduce or eliminate tillage that can be implemented on scales up to 5 acres– with partial mechanization– and is experimenting with no-till seeders, cover crop rollers, and intensive grazing by ruminants and/or hogs to prepare ground for planting grains and vegetables. In addition, he uses hand-powered "no-till" methods including broadfork, tarps, and solarization in greenhouses and for some crops.
Contact Christine Manuck at 203-533-1425 for more information about the project or project inquiries.