Policy Update October 2022
Farmers (and everyone): please weigh in on the future of solar in Massachusetts, letter to the next Governor

Marty Dagoberto, NOFA/Mass Policy Director
Hopefully everyone reading this is aware that we are in the midst of our annual Climate Action Challenge (click here to read our first weekly newsletter, in case you missed it). It just so happens that our policy newsletter for this month is also squarely focused on climate action!
Everyone, please

sign this letter

from Mothers Out Front to the incoming Governor of Massachusetts

Everyone (but especially farmers!), please

provide feedback

to the Mass. Dept. of Energy Resources (DOER) on the future of solar in Massachusetts.

Also, see the

upcoming listening sessions

on the Mass. Clean Energy and Climate Plan in early October.
Mothers Out Front to the Next Governor of Massachusetts: Will you sign on?
Starting next year, Massachusetts will have a new governor at the helm. The person we elect will have the power to chart a new course for reducing greenhouse gas emissions, implementing equitable climate solutions, and protecting frontline communities from environmental pollution & climate disasters.
Massachusetts could lead the nation, but only if our next governor is ready to act with conviction. Help us send a strong message – our governor must champion clean heat and clean air for all.
Please sign and share this letter campaign from our close allies at Mothers Out Front: https://bit.ly/2022chca
Weigh in on the future of solar in Massachusetts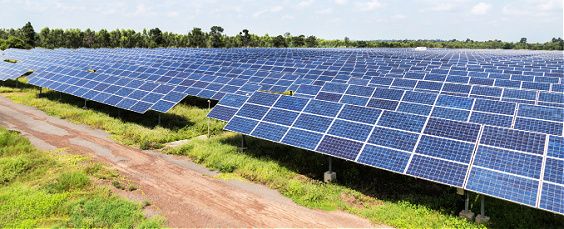 The Massachusetts Department of Energy Resources (DOER) is exploring the future of solar energy in Massachusetts, and needs your input to help determine the best locations for future solar projects. 
DOER needs to hear that increased solar capacity should not come at the expense of food production. There is currently limited information about which crops (if any) can be successfully grown under solar arrays in Massachusetts. 
The voices and opinions of our farmers must be represented in comments to DOER. "We are interested in hearing from residents about their preferred types of solar development and land use priorities. Your feedback will help inform policy makers on what types of solar energy Massachusetts' residents are supportive of so that solar policy can be developed to reflect stakeholder priorities," reads the introduction to the survey. 
Please fill out this short solar-siting survey at your earliest convenience. 
Upcoming listening sessions on the Mass. Clean Energy and Climate Plan in early October
On a related note, the state is holding listening sessions on the Clean Energy and Climate Plan in early October. Again, it is essential that farmers be a part of that conversation so that (a) their needs are represented in the process, and that (b) the assets they hold (primarily land) are represented appropriately in the plan. Please see and share this invitation to the listening session with other farmers.
Another note regarding the solar survey:  Please note that question 8 deals specifically with agricultural solar projects.
"Current policies allow for dual-use solar projects on agricultural land, where solar projects can be built on productive farmland if the agricultural activities on that land are not interrupted. We estimate that Massachusetts could meet 190 percent of its 2050 goals for solar by building agricultural solar projects. Note: this estimate does not currently account for critical agricultural land or other possible limitations."
It's also worth noting that question 5 is very poorly worded, and groups together clearing forests and using vacant lots for siting solar arrays…
Please weigh in with your opinions and share this solar siting survey with other stakeholders.
Thank you for taking the time to read this article and sharing it with your farmer networks, in particular.
In solidarity,
Marty Dagoberto
Policy Director, NOFA/Mass