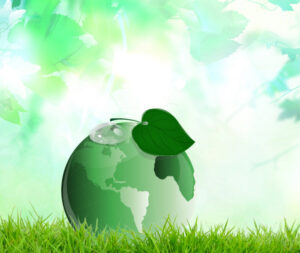 May 2022 Policy & Advocacy update
By Marty Dagoberto, NOFA/Mass Policy Director
*Before you read our feature article below, "Earth Day Reflections, Call to Action," here are a few brief updates
Time to start contacting House members again on our priority bills!
Now that the House is done with the budget (see update below), we should remind them that they still have some work to do on pesticides, climate action and food justice before the session is over! Please take a look at our active priority bills and contact your State Representative to ask them to weigh in with the appropriate committee chair to push the bill(s) to the floor for a vote before the session ends on July 31st. 
Budget update
An update from our friends at the MA Food System Collaborative – The Massachusetts House of Representatives passed its FY23 budget – see how food system priorities fared and what comes next, here.
Also, from The Collaborative: Food systems and the election
Organizations interested in engaging legislative candidates on food system issues are invited to a training on strategies and tactics for doing so on May 17, 2022 at 11:00 am. Register here.
Opt out from Mosquito Spraying
Summer brings the return of mosquitoes, and too often the pesticides that are used to kill them. Make sure to opt-out your home from toxic pesticide spraying this summer on the state's website.  Even if you opted-out in prior years, you must resubmit each year. If/when you do, please alert your municipal officials and let them know why you don't want toxics sprayed on your property. The more residents they hear from, the more likely they are to pursue a pesticide-free strategy to manage mosquito-borne diseases. For community-wide opting out, applications will require approval by the Selectboard or City/Town Council and are due to the state by May 27, 2022. Find more details at the MASSQuito Coalition page.  
Earth Day Reflection, Call to Action
Earth Day is an annual event started in 1970 to increase public awareness of the world's environmental problems. Never has the need to shed a light on the reality of our collective situation been more dire. The point, however, is not to dwell on the negative, but to realize our common fate and to mobilize solutions by solidifying our collective voice. We have the solutions to the ecological crises waiting at our proverbial fingertips. What we currently lack, as a society, is the political will to overcome the shortsighted forces of greed which have corrupted our democratic process. 
A philosopher Manly P. Hall said, "There are many problems that require thoughtful consideration, but none that can be improved by worry. There is very little room for positive thinking in a mind that is already filled with fears, doubts and uncertainties. If the day comes when we must meet the emergency, we are at least ready if we have not exhausted our optimism and undermined our courage."
The organic community knows how and where to find hope: each spring brings a reminder of the incredible potential of Life to thrive, of the power of the seed, the power of regeneration. We touch the soil with our hands and feet, we find our place to work with and learn from the laws of Nature, and we know that we are growing that "other world that's possible." Let us be inspired to support with renewed zeal the broad movements for climate action, preservation of biodiversity, and environmental justice.   
We have the solutions.
Last month, as covered in this great short video from SciHub, "the UN's Intergovernmental Panel on Climate Change released the final part of its sixth assessment report. In it, they steer away from the gloom and doom and remind us of a future that's still remarkably possible."
"It is time to stop burning our planet, and start investing in the abundant renewable energy all around us." -UN secretary general, António Guterres
As summarized by The Guardian: It's over for fossil fuels: IPCC spells out what's needed to avert climate disaster (April 4, 2022), selected excerpts:
"It's now or never, if we want to limit global warming to 1.5C," said Prof Jim Skea, a co-chair of the report. "Without immediate and deep emissions reductions across all sectors, it will be impossible."

The implication for the biggest culprit, fossil fuels, is clear: it's over. The IPCC states that existing and currently planned fossil fuel projects are already more than the climate can handle. 

The IPCC spells out the huge cost reductions over the last decade in solar and wind power and says that some countries already have electricity grids predominantly powered by renewables.

Protecting and restoring nature can deliver both large-scale cuts in emissions by ending the razing of forests and large-scale removal of CO2 from the atmosphere through growing trees, the IPCC report says. But it warns this cannot compensate for any delay in cutting fossil fuel burning and must involve Indigenous peoples, who are the best guardians of wild places.

"With adequate funding, nature could provide up to one-third of cost-effective carbon cuts, as well as protecting and restoring the vital natural ecosystems that sustained life on earth, said Bronson Griscom, at Conservation International."
Uniting our voice: Collective action on climate
Healthy soils practices are at the foundation of the organic movement, so in effect, NOFA/Mass has always been a climate action organization. Our educational efforts over the past 40 years have better enabled a grassroots movement of direct climate action: holding up soil-based solutions to the climate crisis. Our policy work has most recently focussed on the development of a state Healthy Soils Program and allocating funding for such efforts. As we have more recently identified Climate Justice as an organizational priority, we are working to better support broader climate justice coalition efforts in Massachusetts. 
Please see the below upcoming immediate opportunities to support climate justice coalition efforts.
By 5p Friday, May 6, 2022: Comment on "The Future of Gas Report" from Dept. of Public Utilities (DPU) 
The gas industry wants to shape the future of gas as we escalate towards a climate catastrophe
Let's make our voices heard!
The Future of Gas Report was written by a consultant hired by the 6 largest gas utility companies in our state, in response to a request from the Attorney General for the Department of Public Utilities (DPU) to do a study on how gas companies can meet our state's mandatory emissions reductions. We need everyone to tell the DPU how we feel about the future of gas! 
See this toolkit from Climate Action Now! for everything you need to write and deliver your comments
You can submit written comments up until 5pm this Friday, May 6
Call to remove biomass from renewable energy standards
(also via Climate Action Now! – please follow them other important updates and alerts)
After sustained grassroots campaigning, the MA Senate passed a climate bill that removes subsidies for woody biomass energy! To turn our Senate victory into law, we need support from more of our State Reps.  June 2nd is the (extended) deadline for Reps to co-sponsor the House biomass bill, H.3333. Grassroots advocacy has led to almost 50 co-sponsors but we need more and are asking everyone to  reach out to friends and family living in key legislative districts.
Invite them to forward this letter to their Reps along with a request to:
Co-sponsor H.3333 before the June 2nd deadline
Ask House TUE Chair Jeff Roy & House leadership to include provisions removing biomass subsidies in the House climate bill.
Go here for the list of Reps we are prioritizing; here to learn more about H.3333 & see current co-sponsors; here to identify and contact your state legislators.
Climate Rally and Lobby Day at the MA State House - May 12
Thursday, May 12, 2022, 11:00am – 1:00pm
Massachusetts State House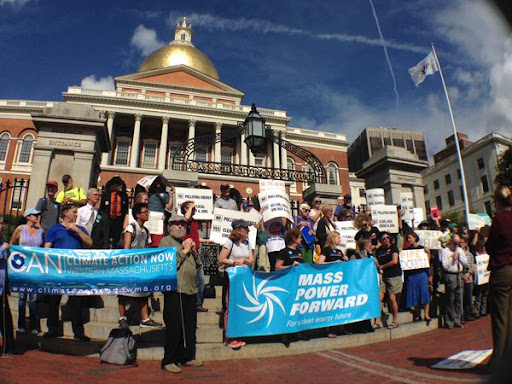 Hosted by UU Mass Action, 350 Mass for a Better Future and Mass Power Forward
The clock is ticking down! Join us in calling on our legislators to keep moving swiftly ahead and pass our priorities for environmental and climate justice!
Air Quality! Siting Reform! Housing Justice and Retrofits! 100% Renewable Energy! Just Transition! Indigenous Justice!
We need all of this now!
We will have a press conference/rally and then visit offices!
RSVP to the Day here: https://forms.gle/Ksd1hncqRSZCcd2D6
Sign your organization onto the countdown letter we will deliver to the offices here: https://forms.gle/pJv24rwHThaGeEk77
Zoom registration link for those who cannot join us to take action from home from 11a – 12p: https://us02web.zoom.us/meeting/register/tZcvfu2tqDIrH9Bh0j7dZr3X3nmJ_dyaqBGK?fbclid=IwAR0Sy_mdLVDs0ahy7ivhFOg8eFUFPuSi8U3He2zMnQatExUFzmroCr-9EUY
See/share the Facebook event.
In Memory of Wynn Alan Bruce, Earth Day 2022.  "Rest up, Wynn…"
***Content warning: This final passage deals with loss of life and activist self-harm. Reader beware.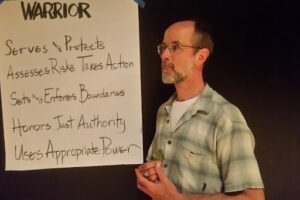 On Earth Day (April 22) 2022, Wynn Bruce, a 50 year old Buddhist climate activist from Boulder, took his own life by setting himself on fire in front of the Supreme Court. According to Buddhist tradition, this was not a suicide. As explained by his friend and fellow practitioner, his self-immolation was "a deeply fearless act of compassion to bring attention to [the] climate crisis."
[A personal note, from Marty] I share his story with some reservation, knowing that it will be triggering for many. It certainly was for me. The above picture was given to me by someone who knew him who attended a vigil I helped to organize with Extinction Rebellion on April 29th, one week after his act. While I desperately hope that no one else is driven to such an extreme, the cause behind Bruce's action is abundantly clear: the window of opportunity to avoid climate catastrophe is swiftly closing, and our so-called leaders are currently failing us. I want to honor his sacrifice and share his story as a wake up call for all of us to redouble our efforts and demand the implementation of climate solutions. Climate grief and eco-anxiety are increasingly experienced, especially among youth, and we must help each other work through these difficult emotions and find hope in collective action.
***
Thank you for reading this rather heavy newsletter article. Thank you for adding your voice to others and taking collective action on climate. Thank you for doing what you do each day in your garden/farm and your kitchen to support a regenerative future.